Immigration Appeals Lawyer Vaughan
With a steadily increasing population of over 288 000 people, Vaughan has nearly doubled in size since 1991, thanks in part to the expert law services provided by the office of Matthew Jeffery, Canadian immigration lawyer.
Home to many attractions including the Boyd Conservation Area, the Kortright Centre for Conservation, Reptilia Zoo, and Canada's Wonderland, Vaughan boasts plenty of green spaces and lots to do for its diverse and multicultural population.
Featuring the highest densities of European immigrants in the Greater Toronto Area including Italian, Russian, Polish, and Jewish immigrants, this municipality also has a small but continuously growing population of Indian, Pakistani, Jamaican, Chinese, Vietnamese, and Hispanic peoples. A popular destination for immigration, Vaughan offers everything a family could want from a small town while remaining close to the amenities of the big city.
Vaughan is divided into six sections, each with its own character and community. Woodbridge, among the most affluent neighborhoods in the GTA, was once an independent town and now makes up the largest suburban area in Vaughan.
Another high-growth suburban area is the former village of Maple, which was eventually absorbed into the municipality. Thornhill and Concord are also modern suburban areas while Kleinburg, a historic and unincorporated village, has a population of just 952 and takes up a small section of land between two branches of the Humber River. The final community, Vaughan Metropolitan Centre, is the proposed central business district and will measure 125-acres of downtown development when completed.
Immigrants or permanent residents of the Vaughan area who are interested in obtaining Citizenship should contact the office of Matthew Jeffery for more information as well as sound legal advice on all aspects of immigration law. Please contact us at 866-886-8014.
Driving directions to our office:
1240 Bay Street, Suite 810
Toronto , Ontario
M5R 2A7 Canada
Head south on Keele St / York Regional Rd 6 toward Rutherford Rd / York Regional Rd 73
Turn right onto Rutherford Rd / York Regional Rd 73
Merge onto ON-400 S via the ramp to Toronto
Exit left to ON-401 W / ON-401 E and merge onto ON-401 E
To exit at Allen Rd keep right at the fork, following signs for Allen Rd S
Turn left onto Eglinton Ave W
Turn right onto Bathurst St
Turn left onto St Clair Ave W
Turn right onto Avenue Rd
Turn left onto Cumberland St
Our office is on the right
Public parking available nearby:
Municipal Parking:
Cumberland Yorkville Garage
37 Yorkville Ave
Toronto, ON M4W 2G8
Municipal Parking:
74 Yorkville Ave
Toronto, ON M5R 1B9
City Parking:
Cumberland Street
Toronto, ON M5R 1A8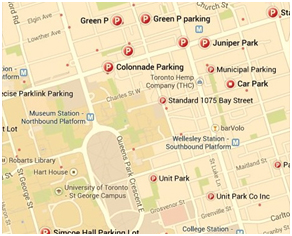 Back