Canadian Immigration Lawyer
Etobicoke
Knowledge. Experience. Professionalism.
ETOBICOKE IMMIGRATION LAWYER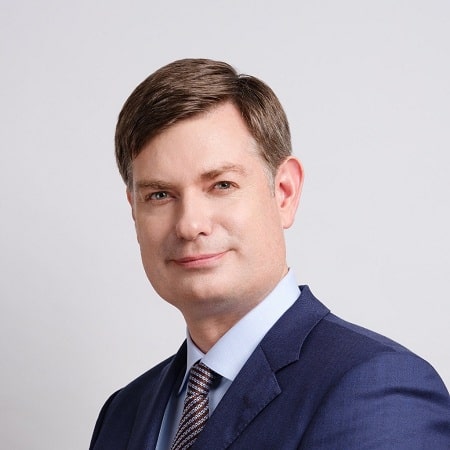 Your search for a reliable immigration lawyer Etobicoke ends with us. Mr. Jeffery is an immigration lawyer based in Toronto, Canada with more than 20 years of experience in this field.
He is a graduate of the Osgoode Hall Law School and is licensed by the Law Society of Upper Canada to handle all immigration matters.
From spousal sponsorship cases to permanent residence applications, work permits, Express Entry applications and citizenship applications, there's virtually no immigration matter in Canada that Mr. Jeffery cannot handle.



Spousal Sponsorship Cases
Get a reliable lawyer to make your dream of sponsoring a loved one to live in Canada come true. Spousal sponsorship applications can involve a lot of work. You need to gather all the necessary information and facts to show that you qualify to become a sponsor. You must also show that you have adequate income to support the sponsored person for a specific period of time if they are allowed to live in Canada.
Sponsors are required to demonstrate that they are able to support their family members when they arrive in Canada without the need for social assistance.
Read More
Permanent Resident Card Renewals
When the time comes to renew your permanent residence card, one of the top considerations is whether you have met the residence requirements. If you have not stayed in Canada for at least 2 years in the 5-year period, you may have fears of your PR card renewal being rejected. We can help you understand all your options and increase the chances of having your PR card renewed.
Our immigration lawyer Etobicoke will help with the renewal application and ensure you've provided every necessary information in the application.
Read More
Express Entry Applications
The Express Entry system was designed to help facilitate skilled foreign nationals to live and work in Canada. It's a way of fast-tracking permanent residence applications for those who are going to contribute positively to the Canadian workforce. Before you apply for any of the programs under the Express Entry system, it's important to find out if you have met the minimum qualifications.
An immigration lawyer can also help you to enroll in the program by ensuring you fulfill the minimum requirements and increase your chances of getting an invitation to apply.

Read More
Temporary Residence Applications
Do you wish to apply for a temporary resident visa? Temporary visas such as visitor visas, study permits and work permits can be suitable for those who need to enter the country for a short period of time whether for work or pleasure. Whatever your reasons, you must provide the information needed by the IRCC and facts to demonstrate that your entry to Canada is justified.
Each temporary visa has unique requirements which you must meet in order for your application to be approved. We can help you with your temporary resident visa application and increase your chances of approval.
Read More
Citizenship Applications
Canadian permanent residents can apply for citizenship after living in Canada for at least 3 years (1095) days within the 5 years immediately before applying for citizenship. You must provide documents and facts to show that you meet this residency requirement. You'll also need to take a language test to prove that you have sufficient French or English language skills. In order to be granted citizenship,
you must pass the knowledge of Canada test and have filed income tax returns for at least three years in the relevant period. An immigration lwayer can help you to gather the information needed for citizenship applications and ensure the best chances of approval.
Read More
Immigration Appeals
When a decision is made by the immigration authorities and you feel that it was unfair or unreasonable, you have a given time period to appeal. Immigration appeals can be complex and you need a qualified and experienced lawyer to help you get a favorable decision.
Mr. Jeffery can help with all types of immigration appeals including inadmissibility cases, Federal Court judicial reviews and citizenship revocation cases.
Read More
Immigration Inadmissibility
Inadmissibility Cases
If you have been declared inadmissible to Canada, all is not lost. There are ways to overcome inadmissibility and be allowed to enter or stay in Canada. Whether you have been refused entry or stay in Canada due to medical issues, misrepresentation or criminality,
we can help you overcome inadmissibility by presenting your case and defend your entry to Canada.
Read More
Business Immigration Program
Work Permit
Study Permits
Temporary Resident (Visitor) Visas
Refugee Protection Claims
We're Here to Serve You Better
Immigration Appeals Lawyer Etobicoke
With a diverse and multicultural population of over 347 000 people including many immigrants from all corners of the globe, Etobicoke can enjoy easy access to the expert services and advice of Matthew Jeffery, Canadian Immigration Lawyer. With many years of experience and a strong history of successful cases, he is well recognized as one of the best immigration lawyers in the Greater Toronto Area.
Primarily a suburban area, the city of Etobicoke has a much lower population density than the Toronto core with busy main streets and large expanses of industrialized land along the many expressways that cross through the region. Thanks to access to several major roadways including the Gardiner Expressway, the Queen Elizabeth Way, and Ontario Highways 427, 401, and 409, Etobicoke is perfectly situated to get the most out of the Greater Toronto Area.
The city of Etobicoke is divided into three regions known as the Lakeshore, the region along the north shore of Lake Ontario, Central Etobicoke which is the oldest area and runs along Dundas Street and Rexdale, which occupies the area along Albion Road and Rexdale Boulevard. A recent surge in development has also seen the creation of condominiums along Bloor Street and the waterfront near Humber Bay.
For landed immigrants seeking Permanent Resident Cards or permanent residents interested in Family Sponsorship, or any other immigration services, the Law Office of Matthew Jeffery is just a short drive away! For more information on all of our services including Provincial Programs and Citizenship, or to make an appointment, please contact our office by telephone at 866-886-8014.