Canadian Immigration Lawyer
Etobicoke
Knowledge. Experience. Professionalism.
ETOBICOKE IMMIGRATION LAWYER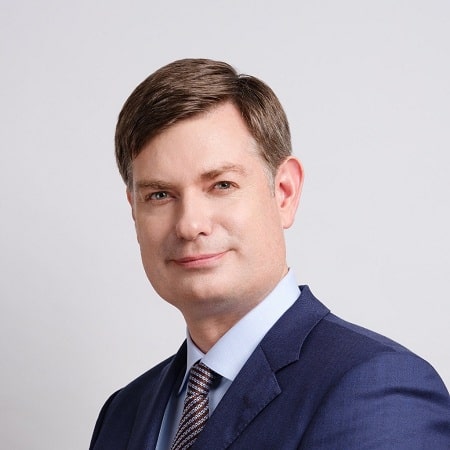 Your search for a reliable immigration lawyer Etobicoke ends with us. Mr. Jeffery is an immigration lawyer based in Toronto, Canada with more than 20 years of experience in this field.
He is a graduate of the Osgoode Hall Law School and is licensed by the Law Society of Upper Canada to handle all immigration matters.
From spousal sponsorship cases to permanent residence applications, work permits, Express Entry applications and citizenship applications, there's virtually no immigration matter in Canada that Mr. Jeffery cannot handle.



Immigrate to Canada
We can help you to immigrate to Canada
There is no one immigration category that's right for all. The ideal Canadian immigration program for you will depend on your unique circumstances and your goals of immigrating to Canada. The federal and provincial governments in Canada are constantly making updates to their programs in order to ensure that Canadian immigration policies are fair and reasonable for both the newcomers and for Canada.
To this date, more than 80 immigration programs exist in Canada. This simply means that everyone's path to begin a new life in Canada will be unique. For example, if you are a professional or skilled worker, there are many programs that you may qualify for including the Provincial Nominee Programs, Canadian Experience Class and Federal Skilled Worker programs. Canadian citizens and permanent residents can also sponsor a family member and loved one to immigrate to Canada.
At the law office of Matthew Jeffery, we remove the guesswork out of the equation by assessing your unique situation and guiding you on which immigration program is most suitable for your current situation. Whether you need help in filling out the lengthy immigration forms of you've been denied permanent residence status and need to file an appeal, our lawyers can help.
For many years, we've helped foreigners from all parts of the world navigate Canada's complex immigration laws. We strive to provide you the knowledge and professional service you need to make immigrating to Canada a pleasant experience for yourself and everyone involved.
Our Law Firm
Law Office of Matthew Jeffery 
The law office of Matthew Jeffery is one of the most respected law firms in Etobicoke when it comes to handling immigration issues. We provide personalized services and a unique understanding of Canada's tough immigration laws. We help our clients navigate the process of immigrating to Canada and understand what options are available to them.
Every day, we put our decades of combined experience into practice and help people just like you to realize their life long dream of immigrating to Canada. We've worked with all kinds of immigrants from refugees who are seeking asylum to skilled professionals and family members who are seeking sponsorship. We understand that every case is unique and take time to assess the situation at hand before guiding on the next steps.
We have a near-perfect record of converting numerous immigrants into permanent residents by helping them throughout the application process. Our approach is simple, we utilize our extensive knowledge in immigration law, pay attention to detail and always offer a professional service.
Many of our clients receive permanent residence even without having to attend the immigration interview because of a properly prepared application. When your application forms are prepared with the guidance of our legal team and in accordance with the Citizenship and Immigration Canada's standards, be assured that you'll get a successful outcome.
When you visit us for consultation, expect your case to be handled by Mathew Jeffery or a senior lawyer and it will be given the attention and priority it deserves.
Family Sponsorship 
Canadian permanent residents and citizens can sponsor their eligible family members to immigrate to Canada as permanent residents. Eligible family members include a foreign child, parent or grandparents, common-law partner, spouse, and conjugal partner. Family class sponsorship cases are complex and there are minimum requirements that must be met by both the sponsor and sponsored person for the application to be approved.
Spousal Sponsorship Cases
In an effort to reunite couples, Canada offers its citizens and permanent residents a chance to sponsor their foreign spouse to immigrate to Canada. The couple must have a valid marriage license. The marriage must be recognized in Canada and in the country in which it took place.
Read More
Common-Law Partner Sponsorship
In a common law partnership, the couple must have stayed together for a period not less than 12 months consecutively in a marriage-like relationship. Such applications require both parties to provide supporting documents that prove any periods of separation were due to valid reasons such as work or family obligations. If the couple has been away from each other for extended periods, the application may not be approved.
Read More
Parental Sponsorship
A Canadian citizen or permanent resident that is over the age of 18 can sponsor their parent to immigrate to Canada. The sponsor must fulfill the income requirements since he/she will be required to fulfill the financial needs of the sponsored parent for a specific period from the time they enter Canada.
Read More
Child Sponsorship
As a Canadian citizen or permanent resident, you may sponsor your dependent child to immigrate to Canada. As a sponsor, you must prove that you are able to support the child financially until they reach the legal age.
Read More
Super Visas
Super visas are often given to grandparents or parents of citizens and permanent residents of Canada to enable them to visit their family in Canada for longer periods. With the super visa, the parent can stay for up to 2 years without having to renew their status. Grandparents can also apply for the multiple entry visa which is valid for up to 10 years.
Read More
Permanent Resident Card Renewals
The CIC allows permanent residents who have fulfilled their residency requirement to apply for citizenship or a PR card renewal. Submitting your PR card renewal application can be a complex undertaking. We come with unmatched expertise to ensure your application is submitted successfully and increase your chances of getting a positive outcome. 
Regular P.R. Card Renewals
Permanent residents who have fulfilled their residency requirement can submit their PR card renewal and expect a positive outcome if the application was filled properly and all documents required were submitted.
Read More
P.R. Card Renewals On Exceptional or H&C Grounds
If you have not met the residency requirement, an option for you would be to submit your PR card renewal application on exceptional or humanitarian and compassionate grounds. Such applications are complex which is why we recommend partnering with an immigration lawyer who will help you understand the options available based on your unique circumstances.
Read More
Travel Document Applications
In some cases, your PR card may expire while you're outside Canada. You may need to apply for other travel documents to enter Canada and submit your PR card renewal application.
Read More
Express Entry Applications
Express Entry profile 
If you would like to apply for permanent residence in Canada under the Express Entry system, the first step is to complete your Express Entry profile. This is an online application that details your work experience, educational background, and language proficiency. Candidates will be selected and placed in a pool whereby they are ranked based on the information they've provided. Candidates who receive a high rank will be invited to apply for permanent residence under the main economic immigration programs.
Skilled Worker applications
The Skilled Worker category is a popular program that allows skilled workers who possess higher education and can speak good English or French to immigrate to Canada as skilled workers. You may qualify for this program if you have skilled work experience.
Read More
Provincial Nomination applications
Some Canadian provinces have provincial nomination programs that allow them to nominate their own candidates for permanent residence.
Read More
Canadian Experience Class applications
If you have lived in Canada and gained some work experience of at least one year, you may qualify for permanent residence under the Canadian Experience Class. You must meet the language proficiency and work experience requirements to apply for this program.
Read More
Labour Market Impact Assessments
Any job offer posted on the government's job board must be approved through the Labour Market Impact Assessment process. Any foreign nationals who are offered a job by a recognized employer can apply for permanent residence and obtain a work permit.
Read More
Temporary Residence Applications
Do you wish to apply for a temporary resident visa? Temporary visas such as visitor visas, study permits and work permits can be suitable for those who need to enter the country for a short period of time whether for work or pleasure. Whatever your reasons, you must provide the information needed by the IRCC and facts to demonstrate that your entry to Canada is justified.
Each temporary visa has unique requirements which you must meet in order for your application to be approved. We can help you with your temporary resident visa application and increase your chances of approval.
Read More
Citizenship Applications 
As a Canadian permanent resident, if you have fulfilled the residency requirements, you may be eligible to apply for citizenship. Citizenship applications are complex and require a proper understanding of the law to enhance your chances of approval. At the law office of Matthew Jeffery, we provide in-depth legal know-how as well as experience in citizenship matters.
Citizenship Applications
A Canadian permanent resident may apply for citizenship if he or she has physically resided in Canada for the last two years in a 5-year period.
Read More
Residency Questionnaires
The immigration authorities may request additional information to prove that you have met the residency requirements. The information you provide will be critical in determining if your application is approved.
Read More
Citizenship Interviews
There are cases where the citizenship authorities request for an interview if they have concerns regarding your eligibility for citizenship. The citizenship officer or a citizenship judge often conducts the interview.
Read More
Citizenship Appeals
If you submitted an application for citizenship but it was rejected, you have a right to appeal to the federal court 30 days from the date you received the decision.
Read More
Citizenship Revocation Matters
Canadian employers are required to pursue the Labour Market Impact Assessment for any job offers that target foreigners.
Read More
Immigration Appeals 
When a decision is made by the immigration authorities and you feel that it was unfair or unreasonable, you have a given time period to appeal. Immigration appeals can be complex, and you need a qualified and experienced lawyer to help you get a favorable decision. At the law office of Matthew Jeffery, we possess extensive experience in assisting immigrants with complex appeal cases. Whether you've received a removal order, or you've been convoked for an immigration interview, our legal team can advise on the next steps.
Federal Court Judicial Review
If you submitted an application and received a denial letter, don't give up yet. Our immigration lawyer can help you file an appeal to the Federal Court by applying for a judicial review. Reach out to a lawyer immediately since you may only have 15 or 60 days from the date of refusal to file an appeal.
Read More
Residency Appeals
Has your PR card renewal application been rejected? You may want to appeal to the Immigration Appeal Division within 60 days from the date you received the decision. Our law office is ready to help with your residency appeal.
Read More
Sponsorship Appeals
As a Canadian citizen or permanent resident, you may wish to sponsor a family member such as a spouse, foreign child, parent or grandparent to immigrate to Canada. If you submitted your sponsorship application but it was rejected, you can appeal to the Immigration appeal division within 30 days.
Read More
Misrepresentation Appeals
After assessing your application, the immigration authorities may declare you guilty of misrepresentation. This is a serious matter and you need a qualified immigration lawyer to fight your case.
Read More
Removal Order Appeals
A removal order is often issued when a permanent resident loses their status and is required to leave Canada. However, this decision can be appealed within 30 days.
Read More
Immigration Inadmissibility
Inadmissibility Cases 
If you face inadmissibility allegations, it's best to speak to an immigration lawyer immediately. A foreign national may be declared inadmissible to Canada for various reasons such as misrepresentation, criminality, and medical issues. At the law office of Matthew Jeffery, we bring extensive experience in admissibility cases so rest assured of a positive outcome.
Admissibility Hearings
You may need to attend a hearing for the immigration authorities to decide on your inadmissibility matter. The Immigration Division of the Immigration and Refugee Board convokes the hearing.
Read More
Detention Review Hearings
When a foreign national is detained pending removal from Canada or another immigration process, the Immigration Division of the Immigration and Refugee Board regularly holds detention review hearings. During the hearing, it is determined whether the accused should be released from detention depending on the risks they pose. This is a serious matter that should be handled by an experienced immigration lawyer.
Read More
Rehabilitation
When a foreign national is criminally inadmissible to Canada, an option for them to enter Canada may be to find out if he/she qualifies for rehabilitation. Rehabilitation can address inadmissibility issues but not everyone qualifies for this.
Read More
Temporary Resident Permits
You may still submit an application for a temporary resident permit (TRP) if you have a compelling reason to enter Canada after being declared criminally inadmissible. Ask our legal team to help you navigate this issue.
Read More
Humanitarian and Compassionate Applications
Inadmissibility may also prevent foreign nationals from ever qualifying for a visa under the standard immigration programs. One option would be to apply for an exemption under Humanitarian and Compassionate (H&C) grounds. Such cases are complex and need sound legal advice to ensure they're properly presented to the immigration authorities.
Read More
Business Immigration Program 
Canada's provinces can nominate individuals to immigrate to Canada, particularly their province, based on some specific criteria. This allows them to select immigrants who add economic value to their province.
Read More
Federal Self-Employed Program
This is a program specifically for self-employed individuals or entrepreneurs who would like to immigrate to Canada. The program was created to attract entrepreneurs who are willing and able to run their own businesses in Canada's provinces.
Read More
Entrepreneur Immigration
This program was designed to drive more experienced entrepreneurs in Canada's provinces as a way of growing the country's economy. However, this program was closed after a bill was passed in 2014. There are still other options for entrepreneurs who are looking to immigrate to Canada.
Read More
Investor Immigration Programs
Although this particular program was discontinued in 2014, there are still programs such as the Manitoba Business Investor Stream and the Quebec Investor Immigration program, which serve an almost similar purpose. The Quebec Investor Immigration program is designed to attract foreign investors who will add value to the province and bring in more investment into the economy.
Read More
Quebec Investor Program
In an effort to attract foreigners who will contribute to the economy, the Quebec government created its own immigration program dubbed the Quebec Investor Program.
Read More
Work Permit 
Foreigners can work and live in Canada if they have a work permit or work visa issued by the Canadian federal government or one of the provinces/territories. There are different types of work permits and visas that bring in individuals who would contribute positively to Canada's economy and build the provinces both socially and culturally.
Read More
Labour Market Impact Assessment
Foreigners who meet certain requirements can be allowed to live and work in a Canadian province under the Temporary Foreign Worker program. This program allows Canadian provinces to fill labour shortages.
Read More
Intra-Company Transferee
Employers in Canada can recruit foreigners without the requirement of a Labour Market Impact Assessment under the Canadian Mobility Program.
Read More
NAFTA Work Permit
The North American Free Trade Agreement signed by the Canadian government in conjunction with countries like Mexico has provisions that allow labour movement across the countries involved.
Read More
Significant Benefit Work Permit
The Significant Benefit Work Permit is issued to foreigners who have demonstrated that they will contribute to society or provide opportunities to the citizens and permanent residents of Canada.
Read More
Study Permits 
When a foreigner is accepted into a school program in Canada, he/she needs to apply for a study permit, in order to live and study in Canada. These permits are a form of temporary visa and their validity period varies depending on the duration of the program.
Most study permits are valid for one to four years. For one to qualify for a study permit, he/she must show that they have been registered in a Canadian school and that they have adequate funds to pay for the tuition fees required as well as support them while leaving in Canada during the entire period of the study.
The immigration officer will also conduct a few assessments to try and determine if the applicant is likely to come back to their home country at the end of their study. At our immigration office, we can help you submit your applications for a study permit if you've already been admitted into a Canadian school.
Read More
Temporary Resident (Visitor) Visas 
Planning to visit Canada for business or pleasure? In this case, you'll have to apply for a temporary resident visa. However, citizens of certain countries are exempt from this requirement. The temporary visa is usually valid for a period of 6 months.
The application will be assessed based on several factors such as the purpose of the visit, whether the applicant has sufficient funds to support themselves during their stay and whether he/she is likely to return to their home country after the visit. Approval of a visitor visa is at the discretion of the immigration officer based on whether the relevant criteria are met. That's why ensuring your documents are well prepared is essential for your success.
Business Visitor Visa
You may visit Canada on business depending on your home country. A temporary resident business visa allows you to conduct specific business activities upon your visit.
Read More
Super Visas
A super visa is a long-term visitor visa that is issued to parents or grandparents of a permanent resident or Canadian citizen.
Read More
Refugee Protection Claims 
If you are running away from your home country and seeking Canada's protection, you can apply for refugee status in Canada. A refugee is a foreign national seeking asylum in another country because of fear of persecution in their home country due to race, religion, nationality, political opinion or by virtue of being a member of a particular social group. A refugee could also be someone whose life is at risk or who is facing torture, unusual treatment or cruelty in his or her home country. The risk faced by the refugee must not be a general one that is present in their home country. It must be a personal risk that the police are unwilling or unable to protect the refugee claimant from.
Please contact us for further information.
Filing Refugee Claims
As a nation that supports human rights and freedom, many foreign nationals file refugee claims in Canada with hopes to seek refugee and asylum protection in the country. At the law office of Matthew Jeffery, we help individuals throughout the process of filing a refugee claim. From making sure the forms are filled accurately to preparing the refugee claimant for hearing, we work tirelessly to increase the applicant's chances of success. You can rely on our expertise to help you every step of the way. Read More
Refugee Immigration Appeals
The Refugee Protection Division of the IRB decides cases that involve foreign nationals who are claiming refugee status from within Canada. When a refugee claim is rejected, the applicant can appeal to the Refugee Appeal Division where most cases are decided without a hearing.
Read More
Pre-Removal Risk Assessment (PRRA)
When the foreign national who is claiming refugee status faces a removal order, an option would be to apply for the pre-removal risk assessment. This assessment is simply done to determine if the applicant can remain in the country if there are reasons to believe that his/her life may be in danger if they are deported to their home country. Applicants must meet certain requirements to be eligible for PRRA. Read More
Humanitarian Grounds
Permanent residence applications can also be made based on humanitarian and compassionate grounds. This is usually suitable for foreigners who would face unusual, undeserved or disproportionate hardship in their home country. Our immigration lawyer can assess your case and determine if you qualify to make this kind of application. Read More
Federal Court Appeals
When the Refugee Appeal Division rejects a refugee claim, the next step can be filing an appeal to the Federal Court. This appeal must be filed within 15 days from the date the decision was made. The Federal Court will then review the decision to determine if an error was made in fact or in law or both. If there is reason to believe that the decision was made erroneously, it will be overturned, and the case taken back to the tribunal who will then decide whether the application will be approved or denied. Read More
We're Here to Serve You Better
Immigration Appeals Lawyer Etobicoke
With a diverse and multicultural population of over 347 000 people including many immigrants from all corners of the globe, Etobicoke can enjoy easy access to the expert services and advice of Matthew Jeffery, Canadian Immigration Lawyer. With many years of experience and a strong history of successful cases, he is well recognized as one of the best immigration lawyers in the Greater Toronto Area.
Primarily a suburban area, the city of Etobicoke has a much lower population density than the Toronto core with busy main streets and large expanses of industrialized land along the many expressways that cross through the region. Thanks to access to several major roadways including the Gardiner Expressway, the Queen Elizabeth Way, and Ontario Highways 427, 401, and 409, Etobicoke is perfectly situated to get the most out of the Greater Toronto Area.
The city of Etobicoke is divided into three regions known as the Lakeshore, the region along the north shore of Lake Ontario, Central Etobicoke which is the oldest area and runs along Dundas Street and Rexdale, which occupies the area along Albion Road and Rexdale Boulevard. A recent surge in development has also seen the creation of condominiums along Bloor Street and the waterfront near Humber Bay.
For landed immigrants seeking Permanent Resident Cards or permanent residents interested in Family Sponsorship, or any other immigration services, the Law Office of Matthew Jeffery is just a short drive away! For more information on all of our services including Provincial Programs and Citizenship, or to make an appointment, please contact our office by telephone at 866-886-8014.