About Matthew Jeffery
Canadian Immigration Lawyer in North York
The Law Office of Matthew Jeffery, an immigration lawyer based in North York, Canada.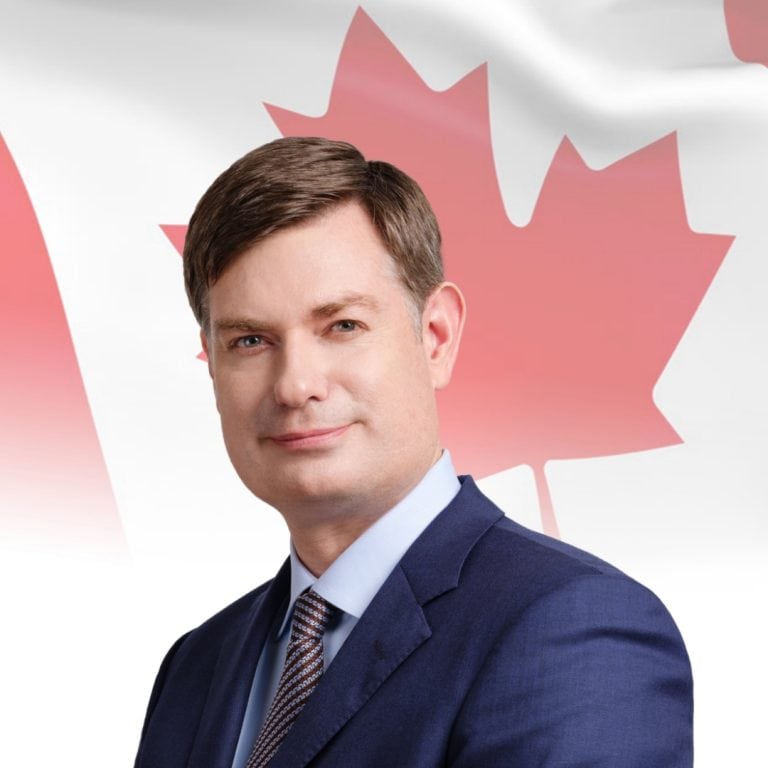 Mathew Jeffery is more than just a Canadian immigration consultant, he is a highly reputable and experienced Canadian immigration lawyer authorized by the IRCC (Immigration, Refugees and Citizenship Canada) to assist people dealing with all types of matters pertaining to Canadian immigration. This includes spouse and partner sponsorships, permanent resident card renewals, Express Entry applications, humanitarian applications, study permits, citizenship applications, visitor visas, and all forms of immigration litigation services such as appeals to the Immigration Appeal Division or the Federal Court.



Family Sponsorships
At the Law Office of Matthew Jeffery, we provide a broad range of services geared towards helping permanent residents and citizens of Canada to bring their close foreign relatives to live in the country. We have many years of experience handling common-law partner and spousal sponsorships, and we can provide unparalleled expertise and counsel to help you get through this complicated process.
Spousal sponsorships
Canadian citizens or permanent residents can sponsor their foreign spouses (husband or wife) for permanent residence in Canada.
Read More
Common-law partner sponsorships
As a permanent resident or a Canadian citizen, you can apply to sponsor your partner from a foreign country. Common-law partners are individuals who have been living together in a marriage-like relationship for over one year.
Read More
Parental sponsorships
Are you a Canadian citizen or permanent resident and you intend to sponsor your parents? You must prove to the immigration department that your income has been 30% above the Low Income Cut-off Level (LICO) for the last three years. Also, you must agree to take care of your grandparents and parents for at least 20 years while they stay in the country. Get in touch with an experienced immigration lawyer for help.
Read More
Child sponsorships
Citizens or permanent residents in Canada can sponsor dependent, adopted, or orphaned children to live in this country. Dependent children should be under the age of 22 and unmarried.
Read More
Super visas
Canadians and permanent residents can invite their parents or grandparents who qualify for a super visa to stay with them in Canada. This type of visa lets them stay in Canada for a maximum of two years per visit.
Read More
Express Entry Applications
Express Entry is a new system used by the Canadian government to manage applications for permanent residence through specific economic programs. Unfortunately, this new system has created some level of difficulty when it comes to submitting permanent residence applications to the immigration authorities. We have been working with the Express Entry program since its inception, and have developed an in-depth understanding of various elements such as setting up Express Entry profiles and helping immigrants to apply for permanent residence successfully.
Express Entry profiles
You can immigrate to Canada as a skilled worker through the Express Entry program. But first, you need a great Express Entry profile. Express Entry is a system designed by the federal immigration department in Canada. It allows individuals to submit their applications for residency through a pool system. Contact Matthew Jeffery, an expert in immigration law to get an outstanding EE profile.
Read More
Skilled Worker applications
Are you a foreign national with many years of specialized work experience and you're fluent in English or French? Perhaps you qualify to acquire permanent residency in Canada as a skilled worker.
Read More
Provincial Nomination applications
Every province in Canada has its regulations and specifications for issuance of permanent residency. A province can nominate its own immigrants annually depending on how the immigrants will contribute to the local economy.
Read More
Canadian Experience Class applications
You can apply for permanent residency in Canada through the Canadian Experience Class applications (CEC). This means that you must have over one year of work experience in Canada and speak English or French fluently.
Read More
Labour Market Impact Assessments
Most immigrants enter Canada through the Federal Skilled Worker Category (FSWC). To meet the requirements for Express Entry it is beneficial to have arranged employment. This requires a job offer in Canada that has been approved by the government by way of a Labour Market Impact Assessment (LMIA).Read More
Permanent Resident Card Renewals
The process of renewing a permanent resident card is a complex undertaking. Matthew Jeffery is an experienced immigration consultant with many years of service and understands the highly complicated permanent resident card renewal process.
P.R. card renewals on exceptional or H&C grounds
To renew your permanent resident card in Canada, you must prove that you have been staying in the country for at least two years. If you do not meet the 2 years rule, you can renew your PR card if you can prove there are sufficient humanitarian and compassionate grounds to justify your failure to meet the residency requirement. There are also exceptions for those who have been working abroad for a Canadian company, or those who have been accompanying their Canadian citizen spouse or partner outside of Canada.
Read More
Regular P.R. card renewals
Every permanent resident cardholder in Canada is allowed to renew their permanent resident card as long as they can prove to the immigration department that they have been in the country for not less than two years.
Read More
Travel Document applications
Are you a Canadian permanent resident and your permanent residency card has expired while you are outside the country? You can still apply for a travel document that can allow you to enter Canada again in order to get your permanent resident card renewed.
Read More
Residency Appeals
The Immigration Appeal Division of the Immigration and Refugee Board gives you the chance to appeal for your PR card renewal in case the immigration department refuses to renew your card. You have up to 60 days to appeal for PR card renewal. Read More
Business Immigration Program
The Canadian government has an investor program available for those who have experience managing their own business, have a certain level of assets, and who are willing to invest in Quebec. Another program is for those who work in the cultural industry and are capable of employing themselves in this type of work. Read More
Self-employed Category
The self-employed category is designed to attract world class artists and athletes, or others who work in the cultural industries. The requirement is to demonstrate the ability to be self-employed in Canada through the applicant's abilities in the cultural industry.
Read More
Quebec Investor Program
The Quebec investor program caters to business people who have managed a business and through their own efforts accumulated assets of at least $2,000,000 CAD. The requirement of the program is to lend the Quebec government $1,200,000 for a period of five years. In return, the investor and his or her immediate family will be granted permanent residence.
Read More
Work Permit
To work in Canada temporarily, foreign workers are required to apply for a work permit. Work permits allow these individuals to work and generate income while living in Canada. There are various different types of work permits available.
Read More
Labour Market Impact Assessment
Generally speaking, a Canadian employer will need to apply for a Labour Market Impact Assessment (LMIA) before they may offer a job to a foreign worker. The purpose of the LMIA is to assess whether there is a shortage of the required workers in Canada, and to ensure that the Canadian employer has tried to find a Canadian for the position before they hire a foreigner. If the LMIA is approved, the employer can offer the position to a foreigner, and the foreign worker can then apply for a work permit on this basis.
Read More
Intra-Company Transferee
Companies who have branches in both Canada and a foreign country can transfer employees from the foreign company to Canada without the need for an LMIA. This applies to senior managers or those who have specialized knowledge of the company's products.
Read More
NAFTA Work Permit
NAFTA is an agreement signed by the United States, Mexico, and Canada. It facilitates the movement of labour between the three countries. In particular, it allows certain categories of professionals and highly skilled workers to obtain a work permit in Canada if they have a job offer from a Canadian employer, without the need for an LMIA.Read More
Significant Benefit Work Permit
Those who will create a significant financial or economic benefit to Canada may obtain a temporary work permit through the significant benefit work permit category without the need for an LMIA. This applies to entrepreneurs, investors, or others whose temporary admission to Canada as workers will provide some extraordinary benefit.
Read More
Study Permits
There are more than 450,000 international students in Canada, and this number seems to be continually growing. To join a learning institution in this country as a student, you must obtain a Canadian study permit. This visa serves as a student visa and lets you stay and study in Canada for the duration of your studies.
To be eligible for a study permit, the applicant must prove that they're already registered in a specific school program and that they have enough money to finance their tuition and support themselves while studying.
The Canadian immigration authorities will assess the applicant's intentions and determine whether or not he or she is likely to return to their home country upon successful completion of their studies.
Matthew Jeffery is an experienced immigration consultant and can help you file an application for a study permit in case you have acquired admission into a Canada-based learning institution, and you have adequate financial support for your studies and stay in Canada.
Read More
Temporary Residence Visas
People who plan to visit Canada for business reasons or leisure may need a temporary residence visa. Citizens of a few countries are exempted from this specific requirement, though most of them are not. A temporary resident visa may be single or multi-entry and allows a visitor to enter and stay in Canada for a maximum of six months per visit.
During the assessment of your application for a permanent resident visa, the Canadian immigration authorities will consider whether or not you have sufficient funds to support yourself during your stay, the purpose of your visit, and whether you are likely to return to your home country at the end of your visit. If you have a good reason to enter Canada, and you met the relevant requirements, your application will be approved. Remember the approval is highly discretionary, on the part of the immigration officer and so the application must be carefully prepared to have the best chances of success.
Read More
Business Visitor Visa
If you plan to enter Canada to conduct business activities, you need a business visitor visa based on the country of origin. The immigration authorities will issue you with a temporary residence business visa that lets you conduct the specified business activities.
Read More
Super Visas
Simply put a super visa is a form of long-term visitor visa meant for foreign parents and grandparents who wish to visit their children who are permanent residents or citizens of Canada. Super visas allow the applicant to remain in Canada for up to two years continuously per visit.
Read More
Citizenship Applications
If you are a permanent resident of Canada and have fulfilled all the requirements to apply for citizenship, you can benefit from the expertise and legal counsel offered by Matthew Jeffery. He has been handling complicated citizenship matters for many years and helped many permanent residents to apply for Canadian citizenship successfully.
Citizenship applications
If you are a Canadian permanent resident, have physically resided in Canada for at least three of the past five years, and have been paying your taxes, you may qualify to apply for citizenship.
Read More
Residency questionnaires
Sometimes, the citizenship authorities might require more information to ascertain whether you actually meet the residency requirements to get your application processed. In such a case they will send out a residency questionnaire form and request for further supporting documents.
Read More
Citizenship interviews
In case the citizenship officers have continuing doubts regarding whether you meet the requirements to acquire Canadian citizenship, they may schedule an interview session with a citizenship judge or a citizenship officer.
Read More
Citizenship appeals
Submitting an application for Canadian citizenship doesn't mean that it will be automatically accepted. If yours was rejected, you have up to 30 days to appeal to the federal court.
Read More
Citizenship revocation matters
According to the law, a naturalized Canadian citizen can lose his or her Canadian citizenship if it was fraudulently acquired. Contact Matthew Jeffery to help you handle such a complicated issue.
Read More
Immigration Appeals
Matthew Jeffery has decades of expertise in all aspects of Canadian immigration law and can help you to appeal if your immigration application was rejected.
Federal Court Judicial Review
Those foreign nationals whose immigration applications have been rejected for any reason can appeal to the federal court within 15 or 60 days, depending on the place of refusal.
Read More
Appeals to the Immigration Appeal Division
Appeals to the Immigration Appeal Division (IAD) are made by permanent residents of Canada or by their Canadian citizen sponsors. The main types of IAD appeals are family sponsorship appeals, residency appeals, misrepresentation appeals, and other removal order appeals.
Residency Appeals
If your application for a permanent resident card or travel document was rejected, you will generally lose your permanent residence status. Fortunately, you can appeal to the immigration appeal division within 60 days.
Read More
Sponsorship Appeals
As a permanent resident or a citizen of Canada, you can apply to sponsor a close family member to Canada. If your application was rejected, you have a maximum of 30 days to appeal to the immigration appeal division. Read More
Misrepresentation Appeals
A permanent resident of Canada may be found guilty of misrepresentation. The person has a period of 30 days to appeal this finding to the immigration appeal division.
Read More
Removal Order Appeals
A permanent resident who is found guilty of misrepresentation or criminality may be ordered to leave Canada. Such people have a maximum of 30 days to appeal to the Canadian immigration appeal division.
Read More
U.S.A. to Canada Immigration
Canada still welcomes United States' citizens to enter the country to study, work, visit, or even live here permanently. These people can enter the country as visitors without a visa for a maximum of 6 months per visit.
However, to work or study in Canada, United States' citizens must acquire the appropriate permit. This requires them to submit an application to the immigration authorities of Canada.
They can also acquire permanent residency status through different programs such as Express Entry, or by family sponsorship in case they have a partner or spouse who is a Canadian citizen.
This can be achieved by making the appropriate application to the immigration authorities.
Upon successful acquisition of permanent residency status, the United States' citizen can eventually acquire Canadian citizenship.
This process is not as straightforward as most people think, therefore, you need to get the help of an experienced immigration lawyer.
Read More
Immigration Inadmissibility
Inadmissibility Cases
Misrepresentation and criminality are some of the common reasons you may be inadmissible to this country. Matthew Jeffery is a trustworthy immigration lawyer with many years of experience and can help you defend yourself if you're facing an inadmissibility case.
Admissibility Hearings
The Immigration Division can convoke a hearing to establish whether or not a permanent resident in Canada or a foreign national is inadmissible to this country.
Read More
Detention Review Hearings
If the immigration authorities find you inadmissible to Canada, they can hold you in prison before you are sent back to your home country. Remember, immigration detention is somewhat of an exceptional case, and the immigration division will definitely hold hearings to review immigration detention cases.
Read More
Rehabilitation
Are you a foreign national and you're inadmissible due to criminal convictions? Sometimes, such people can be eligible for a rehabilitation application if more than five years have passed since the criminal sentence was completed.
Read More
Temporary Resident Permits
Sometimes, foreign nationals convicted of criminal activities might not be eligible for rehabilitation. However, they can still apply for TRP in case they've got a compelling purpose to be in Canada.
Read More
Humanitarian and Compassionate Applications
If you're inadmissible and not eligible for a visa under the usual immigration categories, Matthew Jeffery can help you file an application for an exemption to some requirements of the immigration law based on humanitarian and compassionate grounds.
Read More
Refugee Protection Claims
Individuals who seek protection in Canada may file a refugee claim while in Canada. A refugee is someone fleeing persecution in their home country on the basis of their race, nationality, religion, political opinion, or because they belong to a specific social group subject to persecution.
In Canada, refugee status can also be obtained if the applicant can prove that he or she faces a threat of cruel or unusual treatment or punishment or torture in their country of origin. Most importantly, the risk they face should be a personal one rather than a general issue affecting everyone in that country. The applicant must show that the country's law enforcement authorities are unable or unwilling to provide protection.
Please contact us for further information.
Refugee Immigration Appeals
Canada's Immigration and Refugee Board is fully equipped to successfully assess refugee claims of foreign nationals who apply for refugee status from within the country. In case this board rejects your claim, you can still appeal to the Refugee Appeal Division.
Read More
Immigrate to Canada
The Law Office of Matthew Jeffery can help you to immigrate to Canada
Traditionally, Canada is an immigration country that admits more than 300,000 new permanent residents, gets millions of visitors, and hundreds of thousands of temporary students and workers annually. The country is also recognized for its humanitarian tradition and unwavering support when it comes to upholding human rights. As an integral part of this tradition, Canada welcomes tens of thousands of refugees fleeing persecution and war in their home nations. This tradition has transformed Canada into a society with a diverse culture.
Individuals who wish to immigrate to Canada must assess the different categories under which the country admits people and choose the most appropriate category. Our website offers in-depth explanations for each immigration category, and thus, it should be easy for you to know the category that best suits you.
Also, you can fill out a free assessment form provided on our site to get your qualifications assessed. In case you're unable to identify the right category that suits your circumstances, you can contact us, and our experts will help you.
With decades of experience in helping people from all walks of life, the Law Office of Matthew Jeffery has the experience and resources required to help all individuals who qualify for immigration to Canada.
Our Law Firm
The Law Office of Matthew Jeffery
At the Law Office of Matthew Jeffery, we handle the full range of matters pertaining to Canadian immigration and render assistance to foreign individuals as well as small enterprises and multinationals managing foreign workers. We have a reliable team of trained and experienced immigration lawyers, legal secretaries, administrators, licensed paralegals and licensed immigration consultants. These skilled individuals have been interacting with immigration matters for decades, and their combination of skill, experience, and dedication guarantee our customers excellent service.
The identification of the specific immigration category you intend to apply under is the first step in the process of retaining our services. We have provided a considerable amount of information on our website to help you comprehend these categories. Additionally, we have provided a free assessment form that can help you to understand different ways to immigrate to Canada or the various services available to suit your needs. You can also make direct inquiries by sending an email or via phone call.
Individuals who firmly believe that they're fully qualified to come to Canada can schedule an appointment with Matthew Jeffery or other senior staff. The purpose of the consultation session is to fully assess and verify your qualifications, explain our services and the fees involved, and most importantly, explain the legal process involved.
If you wish to retain our services and start the immigration process immediately, our policies require you to sign a written retainer agreement that specifies the services to be rendered and the consideration expected.
Once you retain our services, our immigration lawyers and other experts will handle the process of preparing, filing, and getting your immigration application processed. The Law Office of Matthew Jeffery understands how important your application is, and we will work tirelessly to help you achieve your immigration goals. We focus on making the entire immigration process as stress-free as possible for our customers.
Different aspects of Canadian immigration law may be an uphill battle for most people, but the Law Office of Matthew Jeffery has been handling immigration cases with an excellent rate of success for decades. As long as you qualify to immigrate to Canada, our experts can help you to achieve your objectives.
We're Here to Serve You Better
Immigration Lawyer North York
This predominantly suburban region of northern Toronto is home to a multicultural and diverse population of over 635 000 people and Matthew Jeffery is pleased to offer them his expertise as an immigration lawyer in North York.
As one of the most multinational areas of the city, North York includes both ends of the financial spectrum with affluent neighborhoods such as Hogg's Hollow, York Mills, The Bridle Path, Willowdale, and Bayview Village as well as more urban high-density areas such as Flemingdon Park, Jane and Finch, and Lawrence Heights.
Known locally as "the City with Heart," North York features a varied population representing cultures from across the globe. Over 57% of the population of North York is made up of immigrants who flock to the suburban area for quiet neighborhoods, good schools, and many beautiful green spaces.
Despite the predominantly suburban nature of the municipality, North York does have a mini-downtown located in the central area surrounding Yonge St. from Sheppard Ave. south to Eglinton Ave. Development in this region continues with several large condominiums and many stores and businesses opening their doors.
North York features everything you could want from a big city without dealing with the traffic, smog, or noise of being in a busy downtown core. Home to several post-secondary institutions, shopping centers, and hospitals, it has a lot to offer immigrants and citizens alike.
If you are an immigrant in the North York area and want to learn more about getting your P.R. card, becoming a citizen, or sponsoring a family member, consult with Matthew Jeffery, immigration lawyer in North York, today. Visit us at our office or call us at 866-886-8014 for your Free Assessment.