CANADIAN IMMIGRATION LAWYER IN
NORTH YORK
Knowledge. Experience. Professionalism.
The Law Office of Matthew Jeffery, an immigration lawyer based in North York, Canada.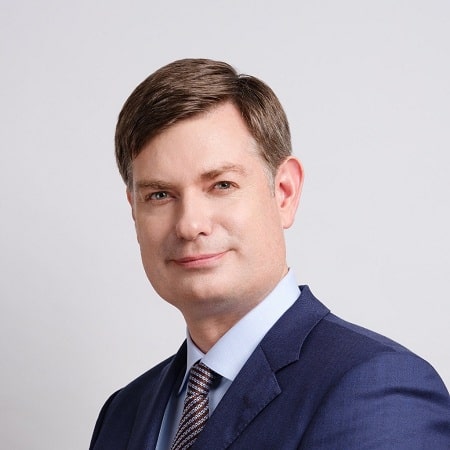 Mathew Jeffery is more than just a Canadian immigration consultant, he is a highly reputable and experienced Canadian immigration lawyer authorized by the IRCC (Immigration, Refugees and Citizenship Canada) to assist people dealing with all types of matters pertaining to Canadian immigration. This includes spouse and partner sponsorships, permanent resident card renewals, Express Entry applications, humanitarian applications, study permits, citizenship applications, visitor visas, and all forms of immigration litigation services such as appeals to the Immigration Appeal Division or the Federal Court.



Immigrate to Canada
THE LAW OFFICE OF MATTHEW JEFFERY CAN HELP YOU TO IMMIGRATE TO CANADA
Traditionally, Canada is an immigration country that admits more than 300,000 new permanent residents, gets millions of visitors, and hundreds of thousands of temporary students and workers annually. The country is also recognized for its humanitarian tradition and unwavering support when it comes to upholding human rights. As an integral part of this tradition, Canada welcomes tens of thousands of refugees fleeing persecution and war in their home nations. This tradition has transformed Canada into a society with a diverse culture.
Individuals who wish to immigrate to Canada must assess the different categories under which the country admits people and choose the most appropriate category. Our website offers in-depth explanations for each immigration category, and thus, it should be easy for you to know the category that best suits you.
Also, you can fill out a free assessment form provided on our site to get your qualifications assessed. In case you're unable to identify the right category that suits your circumstances, you can contact us, and our experts will help you.
With decades of experience in helping people from all walks of life, the Law Office of Matthew Jeffery has the experience and resources required to help all individuals who qualify for immigration to Canada. 
Our Law Firm
THE LAW OFFICE OF MATTHEW JEFFERY
At the Law Office of Matthew Jeffery, we handle the full range of matters pertaining to Canadian immigration and render assistance to foreign individuals as well as small enterprises and multinationals managing foreign workers. We have a reliable team of trained and experienced immigration lawyers, legal secretaries, administrators, licensed paralegals and licensed immigration consultants. These skilled individuals have been interacting with immigration matters for decades, and their combination of skill, experience, and dedication guarantee our customers excellent service.
The identification of the specific immigration category you intend to apply under is the first step in the process of retaining our services. We have provided a considerable amount of information on our website to help you comprehend these categories. Additionally, we have provided a free assessment form that can help you to understand different ways to immigrate to Canada or the various services available to suit your needs. You can also make direct inquiries by sending an email or via phone call.
Individuals who firmly believe that they're fully qualified to come to Canada can schedule an appointment with Matthew Jeffery or other senior staff. The purpose of the consultation session is to fully assess and verify your qualifications, explain our services and the fees involved, and most importantly, explain the legal process involved.
If you wish to retain our services and start the immigration process immediately, our policies require you to sign a written retainer agreement that specifies the services to be rendered and the consideration expected.
Once you retain our services, our immigration lawyers and other experts will handle the process of preparing, filing, and getting your immigration application processed. The Law Office of Matthew Jeffery understands how important your application is, and we will work tirelessly to help you achieve your immigration goals. We focus on making the entire immigration process as stress-free as possible for our customers.
Different aspects of Canadian immigration law may be an uphill battle for most people, but the Law Office of Matthew Jeffery has been handling immigration cases with an excellent rate of success for decades. As long as you qualify to immigrate to Canada, our experts can help you to achieve your objectives.
We're Here to Serve You Better
Immigration Lawyer North York
This predominantly suburban region of northern Toronto is home to a multicultural and diverse population of over 635 000 people and Matthew Jeffery is pleased to offer them his expertise as an immigration lawyer in North York. As one of the most multinational areas of the city, North York includes both ends of the financial spectrum with affluent neighborhoods such as Hogg's Hollow, York Mills, The Bridle Path, Willowdale, and Bayview Village as well as more urban high-density areas such as Flemingdon Park, Jane and Finch, and Lawrence Heights. Known locally as "the City with Heart," North York features a varied population representing cultures from across the globe. Over 57% of the population of North York is made up of immigrants who flock to the suburban area for quiet neighborhoods, good schools, and many beautiful green spaces. Despite the predominantly suburban nature of the municipality, North York does have a mini-downtown located in the central area surrounding Yonge St. from Sheppard Ave. south to Eglinton Ave. Development in this region continues with several large condominiums and many stores and businesses opening their doors. North York features everything you could want from a big city without dealing with the traffic, smog, or noise of being in a busy downtown core. Home to several post-secondary institutions, shopping centers, and hospitals, it has a lot to offer immigrants and citizens alike. If you are an immigrant in the North York area and want to learn more about getting your
P.R. card
,
becoming a citizen
, or
sponsoring a family member
, consult with Matthew Jeffery, immigration lawyer in North York, today.
Visit us at our office or call
us at
 +1 (905) 707 1689
for your
Free Assessment
.