Permanent Resident Card
Renewal Lawyer
Knowledge. Experience. Professionalism.
About Matthew Jeffery
Canada Immigration Lawyer in Toronto
Law Office of Matthew Jeffery, Canadian Immigration Lawyer
based in Toronto, Canada.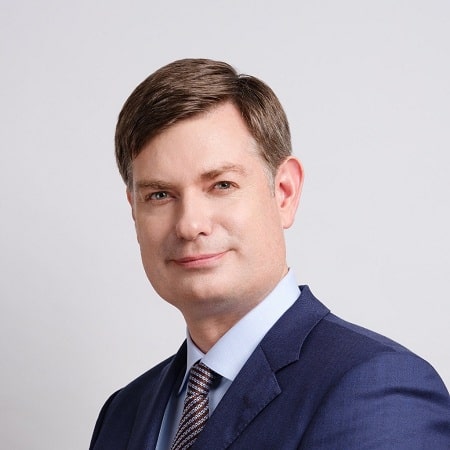 Matthew Jeffery, Barrister & Solicitor, is an expert in all areas of Canadian immigration law, including Family and Spousal Sponsorships, Skilled Worker, Canadian Experience Class and Express Entry applications, Permanent Resident Card renewals, Citizenship applications, Humanitarian applications, Work Permits, Study Permits and Visitor Visas, as well as the full range of immigration litigation services including appeals to the Federal Court, appeals to the Immigration Appeal Division, and Citizenship appeals.
Recognized by Best Lawyers in the immigration category, Matthew Jeffery has the experience needed to guide clients through Canada's complicated immigration system.



Immigrate to Canada
We CAN help you TO immigrate to Canada
Canada is traditionally an immigration country and has welcomed millions of newcomers over the course of its history. Currently Canada admits over 300,000 new permanent residents every year, as well as hundreds of thousands of temporary students and workers, and millions of visitors. This has shaped Canada into a multi-cultural society that is famous for its diversity and for its tolerance.
Canada is also well recognized for its humanitarian tradition and adherence to the upholding of human rights. As part of this tradition, every year Canada welcomes tens of thousands of refugees fleeing war and persecution in their home countries.
For those who wish to come to Canada, the first step is to assess the various categories under which Canada admits people, and decide which category is appropriate for you considering your individual circumstances.
Our website provides information about all of the major categories of immigration and by researching the site, it should be possible to get an idea of which category is best for you. You can also fill out the Free Assessment forms on the site to have your qualifications assessed, or contact us directly with any specific inquiries. If you are able to identify what category you can qualify under, our office would be pleased to assist you with your application to come to Canada.
The Law Office of Matthew Jeffery has many years of experience in assisting people from around the world to come to Canada to live, work, and study. We welcome all inquiries and will endeavor to assist any who can qualify for immigration to Canada.
Our Law Firm
Law Office of Matthew Jeffery
The Law Office of Matthew Jeffery is a diverse team of immigration lawyers, licensed immigration consultants, licensed paralegals, as well as legal secretaries and administrators. With decades of combined experience, our team is fully capable of dealing with all types of immigration matters from the simplest to the most complex. We have assisted thousands of clients and have an excellent success rate.
The process of retaining our office's services typically begins by the client self-identifying what category of immigration they wish to apply under. There is considerable information on our website, and various tools including the Free Assessment Forms, that will enable prospective clients to find out how they can come to Canada, or otherwise identify the services they require. Inquiries can also be made directly to our office by email if clarification is needed.
Those who believe they have a qualified case should then contact our office to make an appointment for a consultation. The consultation appointment can be made by phoning our office and speaking to the receptionist. The receptionist will set up a mutually convenient time for the consultation appointment. The consultation will be with Mr. Jeffery or one of his senior staff and will be conducted in person or over the phone.
The purpose of the consultation is to assess and verify the potential client's qualifications, explain the legal process involved, and explain our office's services for the process and our fees. Those who wish to begin the immigration process or otherwise employ our office's services will then want to sign a written retainer agreement with us setting out the services to be provided and the fees involved.
Once retained our office will assist our client with the process of preparing, filing and processing their immigration application, or will provide such other services as required and as retained for.
The Law Office of Matthew Jeffery recognizes the importance of each case to the individual client and we treat every case as if it were our own. We will always endeavor to provide the highest level of care and quality in our work, to ensure that our clients have the best chances of success in their immigration matter. In addition, we will make the process as stress-free as possible to ensure the matter proceeds smoothly and without delay.
Applying for a visa to Canada or otherwise dealing with the immigration authorities can be a huge undertaking, but we will take all steps possible to ensure that your case proceeds quickly, professionally, and successfully.
We're Here to Serve You Better

Permanent Resident Card Renewal Lawyer
Application Toronto
People who have obtained
permanent residence
in Canada will be issued Permanent Resident Cards ("P.R. cards") valid for 5 years. Permanent Resident Cards are important because they are travel documents that will allow the permanent resident to return to and enter Canada for as long as they are valid. These cards can be renewed continuously provided the permanent resident has met the residency requirement. In this regard, it is a requirement of Canadian immigration law that permanent residents physically reside in Canada for at least 2 years out of every 5 in order to maintain their permanent residence. Therefore, a Canadian permanent resident can spend up to 3 years out of every 5 years absent from Canada and still maintain their residence. How this 3 years is divided up within the 5 year period is irrelevant. As long as the permanent resident lives in Canada for at least 2 years within the 5 years prior to an application for a new card, then they will meet the residency requirement. However, if a permanent resident remains outside Canada for more than 3 years in a 5 year period, then they risk losing their permanent residence. There are some exceptions to the 2 years in 5 rule. If a permanent resident is outside Canada accompanying a Canadian citizen who is their spouse, common-law partner, or parent, then this time counts as being resident in Canada. Also, if a permanent resident is employed outside Canada by a Canadian business or the Canadian federal or a provincial government, then this time counts as though they were resident in Canada. In the instance of permanent residents employed outside Canada, their accompanying spouses and children will also have the time counted as though they were resident in Canada.
Renewing P.R. Cards
As long as a permanent resident card is valid the possessor can return to Canada and will be presumed to be a permanent resident on entry. When it comes time to renew the card, however, a permanent resident must make an application describing their travel history in order to demonstrate that they have met the residency requirement. If the immigration authorities are satisfied that the applicant has met the residency requirement, they will issue a new card valid for a further 5 years. The processing of P.R. cards can be expedited in the event a permanent resident needs to travel immediately.
Renewing P.R. Cards on Humanitarian grounds
In the scenario where a permanent resident needs to renew their P.R. card but has not met the residency requirement, and does not fall into one of the exception categories, the application to renew the card can be made on Humanitarian and Compassionate grounds, by explaining the extenuating circumstances why the permanent resident was not able to meet the residence requirement. If the immigration authorities are satisfied that there are sufficient Humanitarian and Compassionate grounds to justify renewing the P. R. card, they can renew it even though the permanent resident has not met the residency requirement.
What are Humanitarian and Compassionate grounds?
Humanitarian and Compassionate grounds are mitigating factors that demonstrate the permanent resident has a compelling reason why they were unable to remain in Canada for at least 2 years out of 5. For example, remaining out of Canada in order to care for an elderly or sick relative could be a humanitarian and compassionate factor. The immigration authorities will also consider the best interests of any child affected by the decision as being a potential humanitarian and compassionate factor. In each case the individual facts will be considered and the decision-maker will make a subjective judgment as to whether the explanation offered is sufficient to overcome the failure to meet the 2-out-of-5-year residency requirement.
Travel Documents
Where a permanent resident has remained outside Canada and their permanent resident card has expired, they may apply for a travel document to allow them to re-enter Canada. The permanent resident will be required to describe their travel history. If the applicant has not been able to meet the residence requirement, and does not fall into one of the exception categories, they can apply to keep their permanent residence and return to Canada on Humanitarian and Compassionate grounds. Once inside Canada the permanent resident can then apply to renew their P.R. card.
Residency Appeals
If a permanent resident applies to have their permanent resident card extended and this application is refused, they may appeal to the Immigration Appeal Division of the Immigration and Refugee Board within 60 days. Similarly, those who apply for a Travel Document and are found to have lost their residence may also appeal within 60 days. The Appeal Division will hold a hearing to decide if the decision to take away the appellant's permanent residence should be allowed to stand, or if it should be overturned. The Appeal Division may consider both the legal basis for the appeal and the Humanitarian and Compassionate grounds related to the appeal. The appeal will be held in Canada and the appellant can provide new evidence in support of their case and can testify before a judge. Where the appellant is outside Canada such testimony may be done by teleconference. If the Immigration Appeal Division decides to grant the appeal then the appellant will be permitted to retain their permanent residence and can obtain a new P.R. card. If the Immigration Appeal Division denies the appeal a further appeal to the Federal Court may be made.
Travel documents to Canada can be obtained by those appealing the revocation of their permanent resident status where they have been in Canada at least once within the last year, or where the Immigration Appeal Division determines that their presence in Canada is necessary for their appeal.
The Law Office of Matthew Jeffery, Barrister & Solicitor, has years of experience assisting clients with all types of matters related to Permanent Resident cards. Please contact us if you require our assistance or further information.