Canadian Immigration Lawyer
Markham
Knowledge. Experience. Professionalism.
About Matthew Jeffery
Canadian Immigration Lawyer in Markham
The Law Office of Matthew Jeffery, an Immigration Lawyer Based in Markham, Canada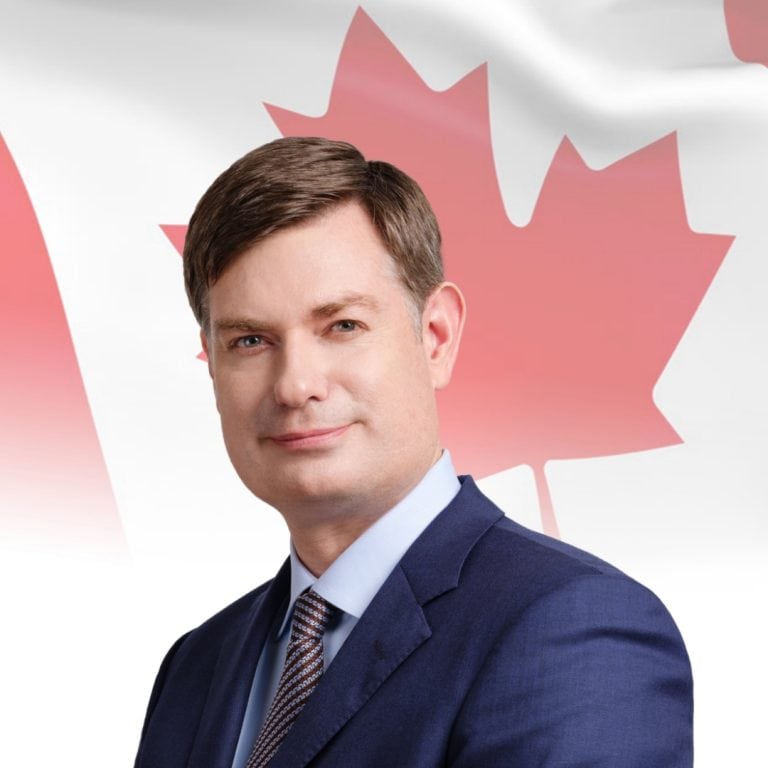 Matthew Jeffery has a long and well-respected history with the immigration department and the courts. He is a barrister & solicitor who is highly experienced in all elements of Canadian immigration law, including visitor visas, work permits, humanitarian applications, study permits, family & spousal sponsorships, and skilled, Canadian experience class, & the Express Entry applications. Additionally, the Law Office of Matthew Jeffery delivers a broad range of immigration ligation services such as appeals to the Immigration Appeal Division, the federal court, and the citizenship department.
It's worth mentioning that Best Lawyers recognized Mathew Jeffery as an outstanding lawyer in the immigration category. He has the expertise and experience required to guide you through Canada's complex immigration system.



Immigrate to Canada
We can help you to immigrate to Canada successfully
More than 300,000 permanent residents and millions more temporary residents, students and workers get admitted to Canada annually. Immigrating to this country is always an exciting opportunity for immigrants. It is among the top countries in the world in which you can live and work. Additionally, Canada is a popular tourist destination, and thus, millions of visitors visit different parts of this country annually.
The country's stable economy, better living standards, low crime rate, and educated population, have made it a preferred destination for immigrants globally. Canada upholds its humanitarian traditions and unwavering support in defending human rights. The nation annually offers a haven for tens of thousands of people fleeing persecution and wars in their home countries.
This has transformed this great nation into a multicultural society.
For individuals who intend to immigrate to Canada, it's essential first to assess the different categories under which the country admits people and choose a particular category that best suits your situation. Our site provides a detailed explanation for each immigration category. You can fill in a free assessment form and help our experts assess your qualifications. You can also contact us directly.
Note that Matthew Jeffery has been serving a global clientele for more than two decades. There is no immigration case that's too complicated for our firm to handle; as long as you meet the conditions set by the immigration department, rest assured our experts will help you immigrate to Canada successfully.
Our Law Firm
Law Office of Matthew Jeffery
When it comes to choosing assistance with regard to immigration matters, one needs to be sure of the expert they plan to work with. The Law Office of Matthew Jeffery takes pride in its diverse team of licensed immigration consultants, immigration lawyers, experienced paralegals, and the professional legal secretaries and administrators. These individuals have many years of experience and are capable of handling all types of immigration cases. We have successfully helped thousands of customers, and we have an excellent success rate.
Once you choose to retain our services, we will require you to identify the specific category of immigration you intend to apply under. Our website provides an in-depth explanation of these categories and other tools, including a free assessment form that can help you find out how you can enter Canada. If you need further explanations or guidance, you can contact our office via email or a phone call.
If you firmly believe you have a qualified case, you can get in touch with our office and schedule a consultation. You can also make an appointment by speaking to a receptionist or phoning our office. The client support can also set up a mutually convenient time for the consultation session with Matthew Jeffery or one of our senior staff.
The purpose of the initial consultation is to assess and verify your qualifications, explain various legal processes involved, and help you understand our services, and the relevant fees. If you wish to initiate the immigration process or retain our services, we will require you to sign a written agreement that sets out the specific services to be provided and the costs involved. Our office will help you handle the process of preparing to file and getting your immigration application processed.
Matthew Jeffery is a professional immigration lawyer who recognizes the importance of each immigration case to the individual. This is the main reason we treat each case as if it were our own, and we will always offer the highest level of care and excellence in our work. We will work tirelessly to ensure the entire process is as smooth and stress-free as possible.
Though dealing with the immigration authorities and acquiring a visa to Canada may be a huge undertaking, the Law Office of Matthew Jeffery endeavours to take all the necessary steps to ensure your case proceeds professionally, quickly and successfully.
We're Here to Serve You Better

Family Sponsorships
We provide the full range of services to assist Canadian citizens and permanent residents to bring their foreign family members to live in Canada. Our firm's many years of experience with spousal and common-law partner sponsorships provides unparalleled expertise and guidance through Canada's complex sponsorship process.
Spousal sponsorships
The IRCC is committed to reuniting families in Canada. For this reason, family sponsorship programs were established to allow permanent residents of Canada to sponsor their family members, including children, spouses, grandparents, and parents to live in Canada. You must meet the minimum requirements to become a sponsor.
For instance, you should have sufficient income to cater for the sponsored persons when they arrive in Canada. Family sponsorship cases are unique, and we have to look into your case and advice on the best way to present your application to increase your chances of approval. Get access to an immigration lawyer Markham who is committed to helping you reunite with your loved ones in Canada.
Read More
Common-law partner sponsorships
In Canada, common-law relationships are considered legal marriages. This means that if you are in this kind of relationship, then the immigration laws in the country permit you to stay with your partner in the country.
All you need is a valid proof that you have been in a relationship for at least one year with your partner.
Read More
Parental sponsorships
As a citizen or a permanent resident of Canada, you can sponsor your foreign parents for permanent residence. However, you must prove you have enough income to do so, and the parents meet all the basic requirements. Sometimes, this process is complex, and you need an expert in Canadian immigration law.
Read More
Child sponsorships
Sponsoring a foreign national child to get permanent residence in Canada requires that at least one of the parents be a permanent resident or citizen of Canada. The child may be born to the sponsor or adopted. Note that children born to Canadian citizens are generally considered citizens also, even if they were born abroad.
Read More
Super visa
A super visa is valid for two years per visit and enables foreign nationals' parents and grandparents to visit their children who are citizens or permanent residents of Canada and stay in the country.
Read More
Express Entry Applications
The Express Entry system is designed to allow the IRCC to process applications for skilled workers simply and effectively. If you need to apply for permanent residence under any of the skilled worker programs, we can help you understand your options and focus on an immigration program that you qualify for to enroll in the program by showing that you meet all the minimum requirements.
Express Entry profiles
An accurate Express Entry profile shows details regarding your education and professional background and your personal information as well. Contact Matthew Jeffery, a highly experienced immigration consultant in Toronto to get an excellent Express Entry profile.
Read More
Skilled Worker applications
The Federal Skilled Worker Category (FSWC) highlights that individuals with over one year of skilled work experience can be approved for permanent residency in the country, provided that they are highly educated and speak either English or French.
Read More
Provincial Nomination applications
Each of Canada's provinces has their own small immigration program that works in tandem with the larger federal program. These programs are generally geared toward people in the province with study permits or work permits.
Read More
Canadian Experience Class applications
When applying for residency in Canada through CEC, you must first register with the Express Entry. Applicants under the CEC need at least one year of full-time skilled work experience in Canada in order to qualify.
Read More
Labour Market Impact Assessments
To obtain arranged employment under the Express Entry, you will need an LMIA. This requires a Canadian employer to make an application to the federal human resources authorities to prove that there are no Canadians available for the job position and they need to hire a foreign worker. If approved, the employer can then offer a foreign worker a position at their company.
Read More
Permanent Resident Card
Once IRCC receives a complete application for people who have fulfilled Canadian residency requirements, it will take about 45 days to process permanent residency cards renewal requests. However, the most challenging part is making sure that your application is properly prepared. The Law Office of Mathew Jeffery has been handling PR renewal matters for many years, and you can count on our expertise, professionalism, and dedication.
P.R. card renewals on exceptional or H&C grounds
Your Canadian permanent residence card is subject to renewal and this can be done on the basis of humanitarian and compassionate grounds. Note that you can appeal for late PR card renewal if the immigration department refuses to renew your PR card within 60 days.
Read More
Regular P.R. card renewals
Renewing your permanent resident application may seem like an easy process but have you fulfilled all the requirements?
The general requirement is to be physically present in Canada for at least two years within the 5 years immediately before renewing your card. However, there are exceptions to this rule.
For instance, if you have been residing abroad with a parent or partner who is a citizen, then this period may be considered as part of your residence. We'll help you understand all your options to get the permanent residence status renewed.
Read More
Travel Document applications
Sometimes, your permanent resident card can expire while away from Canada. What should you do? First, contact Mathew Jeffery, one of the top immigration consultants in Toronto. He can help you apply for travel documents that will enable you to enter Canada.
Read More
Residency Appeals
Sometimes, the immigration department can refuse to renew your PR card if you apply for late renewals or you lack proof of travel history. At this point, you may need an immigration attorney to file your case and appeal for PR card renewal on humanitarian and compassionate grounds.
Read More
Business Immigration Program
While immigration to Canada is mostly the jurisdiction of the Federal Government in Canada, each of Canada's provinces has its own small immigration program whereby the provincial government can nominate individuals for immigration to their province based on their own specific criteria.
Read More
Federal Self-Employed Program
The federal self-employed program allows for the business immigration of individuals in the cultural industries or who are athletes to immigrate to Canada if they can show the ability to be self-employed in their field. This applies to world class artists, musicians, writers, etc., as well as top level athletes, including coaches.
Read More
Entrepreneur Programs
Generally, immigration to Canada is the jurisdiction of the nation's federal government. However, each province has set a unique immigration program that focuses on the nomination of people for immigrating to that particular province. Most provinces have an entrepreneur program through which business people can immigrate to that province if they are willing to start a business there and manage it personally. The amount of money needed depends on each province's program.
Read More
Investor Immigration Programs
The Federal Immigrant Investor Program or IIP was discontinued in mid-2014. However, a few provincial programs serving the same purpose still exist. These are the Manitoba Business Investor Stream (previously known as Manitoba Provincial Nominee Business Program) and the Quebec Investor Immigration Program.
Read More
Quebec Investor Program
Under this immigration program, business persons immigrate to Canada by lending a sum of $1.2 million to the Quebec provincial government for a period of 5 years. The Quebec government invests this money for its own benefit, and then a refund is made to the investor immigrant without interest after the 5 years have expired. In return the investor and their immediate family will be nominated for permanent residence in Canada.
Read More
Work Permit
One of the popular ways to immigrate to Canada is to seek employment and acquire a temporary work permit. While the application process for a temporary work permit seems easy to most people, it is still advisable to seek the services of an experienced immigration lawyer.
Read More
Labour Market Impact Assessment
Most work permits are issued after a Canadian employer has obtained an LMIA allowing them to hire a foreign worker. To obtain the LMIA, the employer has to advertise their employment position for a month to show that they are not able to find a Canadian for the job. They can then apply for permission from the government to hire a foreign worker. If the LMIA is approved, the foreign worker can then apply for a work permit on this basis.
Read More
Intra-Company Transferee
Foreign workers who have worked for a branch of the Canadian company in another country can be transferred to Canada and obtain a work permit without the need for an LMIA. This applies to senior managers or specialized knowledge workers only.
Read More
NAFTA Work Permit
The North American Free Trade Agreement was signed by Canada, the United States, and Mexico. It created a trilateral trade bloc in North America. The agreement has many provisions touching on the labour force movement among these countries. In particular it allows for the movement of professionals between the three countries. Foreign American or Mexican professionals can often apply for a work permit in Canada through the NAFTA and without the need for an LMIA, provided that they have a job offer.
Read More
Significant Benefit Work Permit
This is a special work permit awarded to individuals who are able to convince the Canadian immigration authorities that they can make a significant contribution to the country, for example can create employment opportunities for people living in this country. In this way entrepreneurs and investors, etc., can obtain a work permit without the need for an LMIA.
Read More
Study Permits
Over the decades, Canada has become a booming hub for international students seeking a world-class education and the ability to remain in the country upon completion of their studies. As an international student who has been accepted into a specific school program in Canada, you can apply for and get a study permit that allows you to study while living in Canada. This permit is a form of a temporary visa and its validity period depends on the specified school program you're registered for.
For you to be eligible to apply for a study permit, you must convince the immigration authorities that you are a registered student in a Canadian-based learning institution and that you have sufficient money to finance your education and support yourself while living in Canada.
The immigration authorities will then assess your intentions and determine if you are likely to return to your home country upon successful completion of your studies in Canada.
The Law Office of Matthew Jeffery can help you carefully prepare an application for a study permit. However, you must have secured admission into a Canadian-based learning institution and be able to financially support yourself.
Temporary resident visas
People intending to visit Canada for business-related activities or leisure must get a temporary resident visa. While citizens from some countries might be exempt from these requirements, this does not apply to all of them. Note that a TRV can be single entry or multi-entry. Its sole purpose is to let the holder enter Canada and stay for up to six months for each visit.
Read More
Business Visitor Visa
This type of visa is meant for individuals who intend to enter the country temporarily for business reasons. It is meant for those who will not be working in Canada but are simply coming for meetings, to sign contracts, or other business activities for which they will not be paid in Canada.
Like a tourist visa, business visitors will be issued a temporary resident visa that will allow them to remain in Canada for up to six months.
Read More
Super Visas
Parents and grandparents whose children are permanent residents or citizens of Canada can visit them. Such foreign nationals can acquire a super visa. This is a type of long-term visitor visa that allows the parents to remain in Canada for up to two years at a time. The major requirement is to obtain private medical insurance for the duration of the visit.
Read More
LMIA's
Canadian employers who wish to hire a foreign worker may first need to obtain a Labour Market Impact Assessment (LMIA) from the government human resources authorities.
Read More
Citizenship Applications
The law allows permanent residents who have fulfilled the citizenship conditions to apply for Canadian citizenship. Such individuals can take advantage of the outstanding services offered by the Law Office of Matthew Jeffery. With numerous years of experience and in-depth understanding of citizenship matters in Canada, you can rely on our services.
Citizenship applications
If you are a permanent resident in Canada, you may be granted citizenship after fulfilling the residency requirement. An experienced lawyer will help you to understand your options by looking into your case so that you can present the best citizenship application. Mr. Jeffery and his team will walk you through the process to ensure the best chances of approval.
Read More
Residency questionnaires
During the process of citizenship application and processing, the citizenship officers might request for more details about you. This will help them establish whether or not you meet the set conditions and if you should be granted citizenship.
Read More
Citizenship interviews
Sometimes, the citizenship officials may have further doubts about your application. To clear these doubts, you may be asked to participate in a citizenship interview where your details will be evaluated by a citizenship judge.
Read More
Citizenship appeals
Upon successful review of your citizenship application, you can be granted or denied Canadian citizenship. The latter isn't good news. In this case, you can appeal the decision to the Federal court within a period of 30 days.
Read More
Citizenship revocation matters
The easiest way to become a Canadian citizen is by birth. However, this isn't an option for foreign nationals, and that means naturalization is the most viable option for them. However, if citizenship was acquired fraudulently, you might lose it. There are other reasons naturalized Canadians citizens can lose their status. If you're facing such cases, contact Matthew Jeffery.
Read More
Immigration Appeals
Appealing a decision given by the IRCC or any other immigration authority is a complex process. It requires skill and a proper understanding of the Canadian immigration system to succeed. You need sound legal counsel to present your case to the Immigration Appeal Division. Immigration appeals have to be submitted within a specific period of time after receiving the decision from the immigration authorities.
It's, therefore, important to speak to an immigration lawyer Markham as soon as possible. Mr. Jeffery and his team have extensive experience in all types of immigration appeal matters, including sponsorship appeals, citizenship revocations, inadmissibility cases, and Federal Court Judicial reviews.
Federal Court Judicial Review
Federal court judicial reviews are an integral part of Canada's immigration system. Through this type of appeal, the court can review any decision of the immigration authorities to ensure that it was legally made. If the court finds an error, it will return the application to the immigration authorities to be re-decided.
Read More
Residency Appeals
A Canadian permanent resident can lose his or her status if their application to renew the PR card was rejected or an application for travel document wasn't successful. The Law Office of Mathew Jeffery can help you appeal these issues within the specified timeframe.
Read More
Sponsorship Appeals
Sponsored spouses or partners are often rejected because the immigration authorities don't believe that their relationship is genuine. We can help you make an appeal to the Immigration Appeal Division within 30 days.
Read More
Misrepresentation Appeals
Immigration misrepresentation carries a five-year ban from entering Canada. If you have been found guilty of such issues, the law allows you to appeal. Our lawyers and legal consultants will help you through this process.
Read More
Removal Order Appeals
Permanent residents of Canada can lose their permanent residence if they are convicted or serious crimes. An appeal can be made to the Immigration Appeal Division within 30 days where the case can be considered on humanitarian grounds before any deportation takes place.
Read More
U.S.A. to Canada Immigration
Canada is associated with a vibrant economy, rich history, and beautiful landscapes. These are some of the factors driving a growing number of United States' citizens to this country. Fortunately, American citizens can always come to Canada to work, live permanently, study, or just spend leisure time.
Americans don't need a visa to visit for up to six months. However, if an American intends to work or study in Canada, they must get the appropriate visa. This implies that they must apply for such permits through the immigration authorities of Canada. There are also specific programs that can help Americans to become permanent residents of Canada. These include family sponsorships, and the skilled worker Express Entry program.
Once they have acquired permanent residence status, American citizens can eventually apply for Canadian citizenship. Both Canada and the US allow for dual citizenship, so it is permitted to have both US and Canadian citizenship.
Matthew Jeffery has helped many US citizens to enter Canada, get permanent residence status, and eventually acquire citizenship. Contact our office for further information.
Immigration Inadmissibility
Immigration Inadmissibility
If you or a loved one has been declared inadmissible to Canada due to reasons such as medical issues, criminality or misrepresentation, the Law Office of Matthew Jeffery can help.
We can help you to understand all the possible options to overcome inadmissibility, such as rehabilitation in criminal conviction cases. We can advise you on how to deal with each situation depending on the unique aspects of your case.
Admissibility Hearings
In some cases, the Immigration Division (ID) of the Immigration and Refugee Board (IRB) convokes a hearing to establish whether or not a foreign national or Canadian permanent resident is admissible to the country. The ID will convoke a hearing where the foreign national or permanent resident will be called upon to testify. The Law Office of Matthew Jeffery has years of experience assisting clients to defend themselves at admissibility hearings, so contact us immediately if you are in this situation.
Read More
Detention Review Hearings
There are circumstances under which the immigration authorities can detain or hold a foreign national in prison while they are waiting for removal from the country. Immigration detention is considered a serious situation, and the Immigration Division of the IRB will hold regular hearings to decide whether or not the detained person should be released.
Read More
Rehabilitation
If you were convicted of a minor crime and you meet the requirements for rehabilitation in Canada, there is a good chance your offense won't be considered a reason for inadmissibility. To qualify for rehabilitation five years must have passed since you completed the criminal sentence. Consult with the Law Office of Matthew Jeffery for help.
Read More
Temporary Resident Permits
If you're a foreign national who got convicted of a certain crime and you don't qualify for rehabilitation, all hope isn't lost. You can still apply for a TRP (Temporary Resident Permit) if you have a compelling reason to enter the country. A TRP will allow for temporary entry into Canada but is not a permanent waiver of inadmissibility.
Read More
Humanitarian and Compassionate Applications
Foreign nationals who are living in Canada illegally, or who otherwise do not qualify under the regular immigration categories, can in some instances apply for permanent residence on humanitarian grounds.  These are usually people who are well established in Canada and it would be a severe hardship for them to have to return to their home countries.
Read More
Refugee Protection Claims
Refugees are people fleeing persecution and war in their countries of origin on the basis of religion, political opinion, race, particular social group, or nationality. Those looking for protection in Canada can file a refugee claim.
Refugee claims in Canada are heard before the Refugee Protection Division (RPD) of the Immigration and Refugee Board (IRB). To establish refugee status, you must prove that your life is at risk or you're likely to face cruel and unusual treatment or punishment, or likely to be tortured at home. Note that the risk should be personal and not an issue experienced by many people in your country.
Please contact us for further information.
Refugee Immigration Appeals
Refugees are people fleeing persecution and war in their countries of origin on the basis of religion, political opinion, race, particular social group, or nationality. Those looking for protection in Canada can file a refugee claim.
Refugee claims in Canada are heard before the Refugee Protection Division (RPD) of the Immigration and Refugee Board (IRB). To establish refugee status, you must prove that your life is at risk or you're likely to face cruel and unusual treatment or punishment, or likely to be tortured at home. Note that the risk should be personal and not an issue experienced by many people in your country.
Read More
Immigration Appeals Lawyer Markham
Located in the York Region of Southern Ontario, Markham is well-situated to allow its many immigrants swift and easy access to the office of highly successful Canadian Immigration Lawyer, Matthew Jeffery.
Markham boasts a unique blend of many small communities each with their own unique characteristics, including Thornhill and Unionville, both commonly recognized as their own, insular communities.
Predominantly English-speaking, the population of Markham is nonetheless made up of over 72% visible minorities, with over 57% of them non-native English speakers. Languages common to Markham include several Chinese dialects such as Cantonese and Mandarin, along with other international languages like Tamil, Hindi, Persian, Punjabi, Nepali, Urdu, Tagalog, and Italian. At minimum, the last census shows that up to 15% of the population are not Canadian citizens. With a population of over 301 000, Markham is growing in size at a rate of almost three times that of the rest of Canada.
Self-titled the "high-tech capital" of the country, Markham is home to over 900 life sciences or technology companies with IBM as the largest employer in the region. Additional multinational companies who locate their head offices in Markham include Honda Canada, American Express, Avaya, Toshiba, Hyundia, Honeywell, Advanced Micro Devices, Toyota Financial Services, Johnson & Johnson, Oracle, Apple Inc, and Motorola.
In you live in the Markham area and need expert immigration law services, you are in luck! Whether you are inquiring about Provincial Programs, citizenship, the Canadian Experience Class or need other immigration services, expert immigration lawyer Matthew Jeffery can answer all your questions. For more information, come visit us in office or contact us by phone at 866-886-8014.