Canadian Immigration Lawyer
Vaughan
Knowledge. Experience. Professionalism.
About Matthew Jeffery
Canadian Immigration Lawyer in Vaughan
The law office of Matthew Jeffery, an immigration lawyer based in Vaughan, Canada.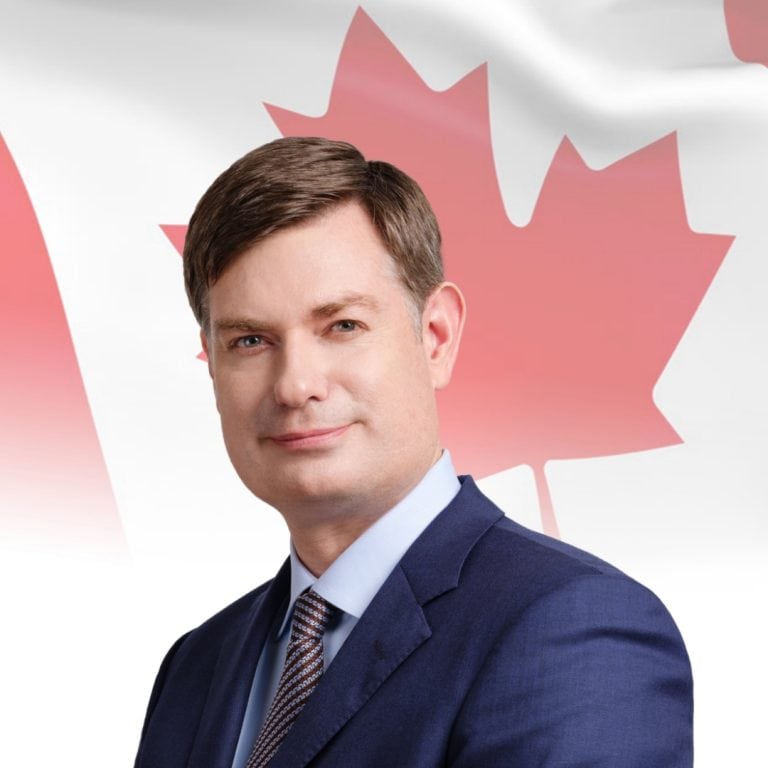 Matthew Jeffery is a highly recognized name in Canadian immigration law. He has considerable expertise in handling matters pertaining to the Canadian experience class, skilled worker and Express Entry applications, common-law partner and spousal sponsorships, permanent resident card renewals, work permits, visitor visas, humanitarian applications, and study permits. Matthew Jeffery also offers a full range of Canadian immigration litigation services such as citizenship appeals, appeals to the Federal Court, and to the Immigration Appeal Division.
Matthew Jeffery is recognized by the Best Lawyers publication as a highly-skilled, experienced, and dedicated professional who can guide clients through Canada's complicated immigration process.



Family Sponsorships
If you want to bring your family to live and/or work in Canada, there are certain basic requirements you must fulfill to qualify as a sponsor. For instance, you need to prove that you have sufficient income to support the family members when they arrive in Canada. The Law Office of Matthew Jeffery is ready to help you with your spousal sponsorship application. We'll explain to you the minimum income requirements and let you know your options to make your dream of reuniting with your family come true.
Spousal sponsorships
Canadian citizens or permanent residents can sponsor their foreign spouses (husband or wife) for permanent residence in Canada.  Generally, the spousal sponsorship application process is a challenging task and must be handled by a trusted, experienced immigration consultant in Toronto. Matthew Jeffery has many years of experience in handling such matters. Read More
Common-law partner sponsorships
The law allows Canadian citizens or permanent residents to sponsor their foreign partners (usually foreign nationals) in case they have been living together for a year or more, even if they are not married. Read More
Parental sponsorships
The law allows you to sponsor your parents or grandparents to live in Canada under the parental sponsorship program if you can show three years of qualifying income. Read More
Child sponsorships
Permanent residents and citizens of Canada can successfully sponsor a foreign national child to acquire permanent residency and live in Canada.  Dependent children are defined as being under the age of 22 and unmarried.​​Read More
Super visa
Are you a foreign parent of a permanent resident or citizen of Canada? You might be eligible for a super visa that lets you visit and stay in Canada for a maximum of two years per visit. Contact Mathew Jeffery, an experienced immigration consultant, to know if you're eligible. Read More
Express Entry Applications
Want to find out if you qualify for the Federal Skilled Worker Program, Federal Skilled Trades Program, or Canadian Experience Class? We can help. These programs are under the Express Entry system and they provide the IRCC with a simple way of managing applications for permanent residence by skilled workers. You can enroll in the program if you fulfill all the minimum requirements and then wait for an invitation to apply. How you present your initial Express Entry application will determine how well you rank and increase your chances of being invited to apply. We'll provide ongoing support and advice to improve your chances of receiving permanent resident status through the Express Entry program.
Express Entry profiles
To successfully apply for permanent residency in Canada through the Federal Skilled Worker Program, Canadian Experience Class, or Federal Skilled Trades Category, you need an accurate Express Entry profile. Read More
Skilled Worker applications
Foreign nationals with at least one year of highly skilled work experience and who are fluent in French or English may be eligible for permanent residency in Canada and can immigrate to the country as skilled workers. Read More
Provincial Nomination applications
Generally, provincial nomination programs let different provinces in Canada nominate their own immigrants yearly depending on their own labour market and social needs. Read More
Canadian Experience Class applications
It's possible to apply for permanent resident status in Canada through the Canadian Experience Class. You must have at least one year of skilled work experience in Canada and be fluent in either French or English. Read More
Labour Market Impact Assessments
If you have received a job offer from an employer in Canada who has been approved through the LMIA process, you're eligible to apply for a work permit or potentially for permanent resident status in Canada. Sometimes, the application process may be challenging, and it makes sense to contact Mathew Jeffery, an experienced immigration consultant. Read More
Permanent Resident Card Renewals
For your permanent residence card renewal to be approved, you must have been physically present in Canada for at least two years within the past 5 years. As experienced immigration lawyers, we can provide you with options to renew your PR card. You may even qualify to maintain your permanent resident status on humanitarian and compassionate grounds.
P.R. card renewals on exceptional or H&C grounds
If a person has not met the residency requirements, it's possible to get a permanent residency card renewal based on H &C (Humanitarian and Compassionate) grounds. It's recommended to seek the counsel of a reputable immigration consultant in Toronto to know the best course of action. Read More
Regular P.R. card renewals
If you have been staying in Canada for at least two of the past five years, there is a good chance you're eligible for permanent residence card renewal. You can submit the right application to the immigration authority to get your card renewed. Read More
Travel Document applications
Perhaps your Canadian permanent resident card expires while you're outside the country. The Law Office of Mathew Jeffery can help you apply for a travel document to allow you to enter Canada and then get your permanent card renewed. Read More
Residency Appeals
Not all applications for permanent residency renewal get approved.  If yours was rejected, you can still make an appeal within a period of 60 days. Note that you should seek the help of an experienced immigration consultant in Toronto. Read More
Business Immigration Program
Business people who have experience managing a company abroad and have accumulated sufficient net worth can apply for permanent residence in Canada through Canada's available business immigration programs.  The most popular of these is the Quebec Investor program, and the Self-employed Category.  Read More
Self-employed Category
The self-employed category is aimed at allowing foreign artists, musicians, athletes, and others working in the cultural industries, to immigrate to Canada as permanent residents.  The applicant must show world-class ability in their cultural discipline and the ability to support themselves through self-employment in Canada. Read More
Quebec Investor Program
This is an immigration program that allows business people to immigrate to Canada by loaning a sum of $1,200,000 to the Quebec provincial government. This amount is it invested by the Quebec government for its own benefit, and then a refund is made to the immigrant investor after five years with an interest fee.  In return, the investor and his or her immediate family will be granted permanent residence in Canada. Read More
Work Permit
There are two primary ways to seek employment in Canada. First is to obtain a permanent resident visa, and the other one is to acquire a temporary work permit. Every year, Canada admits many thousands of temporary workers as well as permanent residents. Read More
Labour Market Impact Assessment
Canadian employers who wish to hire a foreign worker temporarily must in most cases first obtain a Labour Market Impact Assessment (LMIA).  The purpose of the LMIA is to protect the Canadian labour market by ensuring that the Canadian employer offered the job position to Canadians first before hiring a foreign worker.  If the employer can demonstrate a shortage of workers in Canada, then the LMIA will be approved, following which the foreign worker can apply for a work permit. Read More
Intra-Company Transferee
Canadian companies which have a foreign branch can transfer senior managers or specialized knowledge workers from the foreign branch to the Canadian branch without having to obtain an LMIA. Read More
NAFTA Work Permit
NAFTA is an agreement that was signed between three countries – the United States, Mexico, and Canada. It led to the creation of a North American trade bloc. NAFTA has numerous provisions allowing for labour flow between these nations and Canada, in particular for professionals or other highly skilled workers who have a job offer in Canada.  Read More
Significant Benefit Work Permit
This specific type of permit is only given to people who demonstrate to the immigration authorities assessing their application that they can indeed bring a highly positive impact to the Canada, such an entrepreneurs or investors. Read More
Study Permits
Canada is a booming hub for international students who intend to complete their studies and live in the country. Foreign nationals who have secured admission into any Canadian-based school program can apply for a study permit that will allow them to study while living in this country.
This permit is a temporary visa and its validity is tied to the period of your school program. This is usually 1 to 4 years. To be eligible for this permit the applicant must show that they are registered in a school program and that they have enough funds to finance their education and to support themselves while living in Canada.
Upon submission of your study permit application, the immigration authorities will assess your intentions and determine whether you are likely to go back to your own country at the end of your studies.
Matthew Jeffery is an experienced immigration lawyer who has been handling study permit matters for a very long time. He has the experience and expertise required to help you secure a study permit in Canada. ​Read More
Temporary Residence Visas
Do you wish to visit Canada for leisure activities or business reasons? You need to acquire a temporary resident visa before you book your flight. Keep in mind that citizens from specific nations may be exempt from this immigration requirement, but many of them are not. A temporary resident visa may be single entry or multi entry and allows a visitor to enter and stay in Canada for a maximum of six months per visit.
During the process of assessing your application for a TRV, the Canadian immigration authorities will consider different factors including the purpose of your visit, whether you have sufficient money to support yourself during your stay in Canada and whether you are likely to return to your home country at the end of your stay in Canada. Read More
Business Visitor Visa
Do you intend to visit Canada for business purposes? The law requires you to obtain a business visa depending on the country of your origin. The immigration authorities will issue you with a temporary resident visa that allows you to conduct certain business activities that fall short of actually working in Canada. Read More
Super Visas
This is a type of long-term visitor visa which allows foreign parents and grandparents to come to stay with their children who are permanent residents or citizens of Canada for a period of up to two years at a time. Read More
Citizenship Applications
n Canada, permanent residents who have fully fulfilled the residency requirements can apply for citizenship. To do so, these individuals require citizenship expertise and the counsel of an experienced immigration lawyer. The law office of Matthew Jeffery can help you file the right application and ensure that it is processed in time.
Citizenship applications
There are many reasons that can lead to your citizenship application being rejected. To be granted Canadian citizenship, you must have been physically present in Canada at least three years within the five years immediately before applying for citizenship.
You also need to pass the knowledge of Canada test, show that you have sufficient English or French skills and that you have filed your income tax returns for at least three years in the relevant period. Citizenship applications can also be approved on humanitarian and compassionate grounds. We can help you explore all possible options to be granted Canadian citizenship. Read More
Residency questionnaires
In the process of a citizenship application, the authorities might request more details to ascertain whether or not an applicant meets the set residency requirements for citizenship, and will send out a questionnaire requiring further forms and documents to be submitted. Read More
Citizenship interviews
In case the citizenship officer has doubts as to whether you meet the requirements to acquire citizenship, he or she may schedule an interview with a citizenship judge or citizenship officer. Read More
Citizenship appeals
Not every citizenship application submitted to the citizenship authorities is approved. In case yours was rejected, you have a maximum of 30 days to make an appeal to the federal court. Contact an experienced lawyer to help you make the appeal. Read More
Citizenship revocation matters
If you are a naturalized Canadian citizen, you can lose your Canadian citizenship if you acquired it fraudulently. Matthew Jeffery is an experienced lawyer who can handle citizen revocation cases effectively. Read More
Immigration Appeals
If your application for citizenship or permanent residence was rejected, you have the option to appeal the decision within a specified time period. Our experienced immigration lawyer in Vaughan has handled numerous appeals such as Judicial Reviews before the Federal Court of Canada and Appeals to the Immigration Appeal Division. We can provide you with ongoing support and legal advice in all immigration appeal matters.
Federal Court Judicial Review
An immigration decision can be challenged in the federal court by the way of judicial review. In case your immigration application was rejected on any basis, you have either 15 or 60 days to appeal this decision depending on the location of refusal.  In the case of citizenship application refusals, the time period is 30 days to appeal to the court. Read More
Appeals to the Immigration Appeal Division
The Immigration Appeal Division (IAD) has jurisdiction over certain kinds of appeals made by Canadian permanent residents or Canadian citizens.  These include spousal and family sponsorship appeals, residency appeals, misrepresentation appeals, and removal order appeals.
Residency Appeals
If you are a permanent resident of Canada and have lost your status as a result of refused travel document application or refused permanent resident card renewal application, you have a maximum of 60 days to make an appeal to the immigration appeal division. Read More
Sponsorship Appeals
If an application to sponsor a family member has been refused by the authorities, the sponsor who is a permanent resident or a citizen of Canada has a period of 30 days to make an appeal to the immigration appeals department. Read More
Misrepresentation Appeals
A Canadian permanent resident can be found guilty of misrepresentation. However, this finding can be appealed to the immigration appeal department in 30 days. Read More
Removal Order Appeals
In case you lose your permanent residency status on the basis of misrepresentation, criminality or any other reason, you will be ordered by the immigration authorities to leave Canada. You can, however, appeal this decision to the immigration appeal department within a period of 30 days. Read More
U.S. Canada Immigration
United States citizens can enter Canada to study, work, carry out business activities or live in this country permanently. These individuals can enter the country as visitors and don't need a visa for a maximum of six months per visit. 
However, to work or study in Canada, American citizens will need the appropriate permits, and that means they must submit an application to the immigration authorities in Canada. These Americans can also acquire permanent residence status in Canada through different programs such as a Skilled Worker category or Express Entry or through family sponsorship in case their partner or spouse is Canadian.
Again, this will require them to submit the appropriate application to the immigration department. Once they have acquired the permanent residence status, they can eventually apply for Canadian citizenship.
Generally, the process of immigrating to Canada is highly complex, and you need the help of an experienced lawyer such as Matthew Jeffery to file the right applications and get them processed properly. Read More
Immigration Inadmissibility
Inadmissibility Cases
Our immigration lawyer has considerable experience in handling all kinds of inadmissibility cases, including those involving criminal convictions, medical inadmissibility, or more complex cases such as political inadmissibility, organized crime, human rights violations and/or crimes against humanity.
Admissibility Hearings
If the immigration authorities in Canada have details that suggest that a permanent resident or a foreign national is inadmissible, immigration officers will create a report regarding the allegations. The immigration department will then conduct a hearing to determine whether these allegations are accurate. Read More
Detention Review Hearings
In case you're inadmissible to Canada, the immigration authorities may detain or hold you in prison pending deportation. The law requires the immigration division to hold regular detention review hearings to determine whether or not the inadmissible person should be released. Read More
Rehabilitation
A foreign national who is declared criminally inadmissible to Canada can still be eligible for rehabilitation. At least five years must have passed since the criminal sentence was completed in order for an individual to be eligible for rehabilitation. Read More
Temporary Resident Permits
If a foreign national convicted of a criminal offence does not qualify for rehabilitation, they can still apply for a Temporary Resident Permit (TRP) if they have a compelling reason why they need to enter Canada for a short time. TRPs are usually issued for a short period of weeks or months, but in some cases may be issued for up to one year, at the discretion of the issuing officer. Read More
Humanitarian and Compassionate Applications
In case you aren't eligible for a Canadian visa, or you're inadmissible to this country, you can apply for exemptions to the usual criteria of the immigration regulation on H&C grounds. The immigration authorities have the discretion to waive almost any provision of immigration law if there are compelling reasons why they should do so. Read More
Refugee Protection Claims
People fleeing war and persecution in their home countries can seek Canada's protection by making a refugee claim if they are within Canada. The life threat faced by such people should be of a personal nature and not a problem faced by everyone in that country.
Refugee claimants should be able to prove that the law enforcement agencies in their home country cannot or are unwilling to protect them.
Refugee Immigration Appeals
Your refugee claim will be assessed by the immigration and refugee board. Not all claims are accepted but if yours was rejected, you can appeal the decision within a specified period. Contact the Law Office of Mathew Jeffery to get legal counsel. Read More
Immigrate to Canada
Matthew Jeffery can help you immigrate to Canada successfully
Canada is an immigration country, and over the course of its history, the country has welcomed millions of newcomers. Currently, it admits more than 300,000 new permanent residents annually and hundreds of thousands of temporary workers and students. The country also gets millions of visitors, and this has shaped Canada into a multicultural society that's well-known for its diversity.
Additionally, the country is well recognized for its humanitarian tradition and unwavering adherence to upholding human rights. Each year, the country welcomes tens of thousands of people fleeing persecution and war in their home countries.
If you wish to immigrate to Canada, the first and essential step is to assess the different categories under which the nation admits people and determine which category is most appropriate for you.
The law office of Matthew Jeffrey has created a website that offers in-depth information regarding all the major categories of immigration to Canada. By browsing these different immigration categories, you can successfully get an idea of which specific category is best for you. Whenever you need our help, you can contact us directly.
Matthew Jeffery is among the most reputable and experienced immigration lawyers in Vaughan. For many years he has been helping people from different parts of the world to immigrate to Canada to work, live or study. There is no immigration case that too complex for him to handle, and this is one of the things that has earned him an excellent reputation.
Our Law Firm
The Law Office of Matthew Jeffery
Given the complexity of the Canadian immigration process and the importance of your application to immigrate to this country, it is recommended to choose the right law firm to work with. The Law Office of Matthew Jeffery considers every possible angle to determine the best and fastest approach to help clients immigrate to Canada. The result is that our clients' immigration needs are comprehensively handled. With many years of combined experience, our immigration lawyers, licensed paralegals, expert immigration consultants, and legal secretaries are fully capable of handling all types of immigration matters.
The first and most important step in retaining our immigration consultancy services begins with the customer self-identifying the specific category of immigration they plan to apply under. Our platform offers a considerable amount of information and different tools, such as a free assessment form. This assessment form allows a prospective client to find out different ways of immigrating to Canada. If you have questions or concerns, the Law Office of Mathew Jeffery is just a phone call away.
Potential clients who firmly believe they have a qualified case can contact our office and schedule a consultation session. You can do so via phone or sending an email to a receptionist. They will set up a convenient time for a consultation appointment with Mr. Jeffrey or one of our senior staff.
The primary reason for this initial consultation is to accurately assess and verify your immigration qualifications, help you understand the legal process involved, and explain our services and the costs involved. If you wish to start the immigration process immediately or retain the services offered by our experts, we will require you to sign a written agreement that clarifies the specific services to be provided and the exact cost.
We understand how important each case is to the potential immigrant, and we work tirelessly to ensure you get the highest level of care and excellent service. Our experts in immigration law will take the necessary steps to make sure your case proceeds successfully, quickly and professionally.
We're Here to Serve You Better
Immigration Appeals Lawyer Vaughan
With a steadily increasing population of over 288 000 people, Vaughan has nearly doubled in size since 1991, thanks in part to the expert law services provided by the office of Matthew Jeffery, Canadian immigration lawyer.
Home to many attractions including the Boyd Conservation Area, the Kortright Centre for Conservation, Reptilia Zoo, and Canada's Wonderland, Vaughan boasts plenty of green spaces and lots to do for its diverse and multicultural population.
Featuring the highest densities of European immigrants in the Greater Toronto Area including Italian, Russian, Polish, and Jewish immigrants, this municipality also has a small but continuously growing population of Indian, Pakistani, Jamaican, Chinese, Vietnamese, and Hispanic peoples. A popular destination for immigration, Vaughan offers everything a family could want from a small town while remaining close to the amenities of the big city.
Vaughan is divided into six sections, each with its own character and community. Woodbridge, among the most affluent neighborhoods in the GTA, was once an independent town and now makes up the largest suburban area in Vaughan.
Another high-growth suburban area is the former village of Maple, which was eventually absorbed into the municipality. Thornhill and Concord are also modern suburban areas while Kleinburg, a historic and unincorporated village, has a population of just 952 and takes up a small section of land between two branches of the Humber River. The final community, Vaughan Metropolitan Centre, is the proposed central business district and will measure 125-acres of downtown development when completed.
Immigrants or permanent residents of the Vaughan area who are interested in obtaining Citizenship should contact the office of Matthew Jeffery for more information as well as sound legal advice on all aspects of immigration law. Please contact us at 866-886-8014.