Canadian Immigration Lawyer
Oakville
Knowledge. Experience. Professionalism.
PROFESSIONAL OAKVILLE IMMIGRATION LAWYER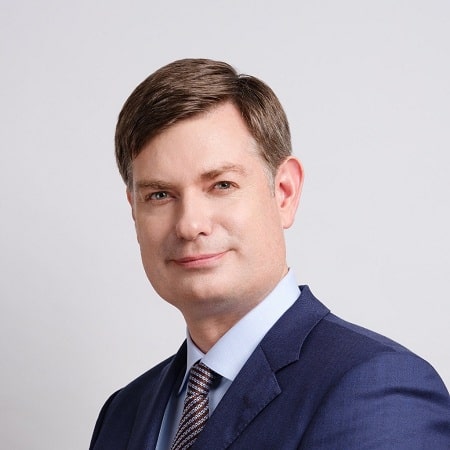 Matthew Jeffery is a licensed immigration lawyer Oakville with more than 20 years of experience in this field.
Mr. Jeffery has handled numerous immigration matters including appeals before the Immigration and Refugee Board, citizenship revocation matters and assisting clients with permanent residence, citizenship and Express Entry applications.
As a licensed immigration lawyer in Canada, he is fully capable of representing clients in the Canadian courts for immigration appeals and other litigation matters.



Immigrate to Canada
We can help you to immigrate to Canada 
Each year, more than 300,000 people from all parts of the world choose to immigrate to Canada in search of a better life. Canada has long been known as a top choice for immigration, being ranked among the best countries in the world to live in. If you're considering immigrating to Canada, the first thing you'll need to do is to determine the category of immigration in which you should apply.
For many years, the law office of Matthew Jeffery has assisted tens of thousands of individuals to identify the appropriate immigration category and expedite the process of getting accepted in Canada as a permanent resident. We help you navigate Canada's complex immigration laws and choose a category that's likely to give you a positive outcome.
Once you've settled for an immigration category that's best suited for your goals and qualifications, you can proceed to assess your eligibility by filling out the free online assessment questionnaire. Our team will then review the answers provided in the assessment and determine the kind of immigration help you need.
Visit our law office for a one-on-one consultation with an immigration lawyer who will guide you on the next steps to take depending on your unique circumstance. Whether you need legal representation, help in filling out the applications or assistance to prepare for an immigration interview, our team is ready for you.
Our Law Firm
Law Office of Matthew Jeffery 
Once you make the decision to apply for immigration to Canada, the next steps you take are overly critical. Canada has excellent career opportunities and living standards to offer its permanent residents and citizens. For you to become part of this multi-cultural country, you will need to identify the right immigration program for you and begin the application process.
While you have a right to complete your immigration application without any professional help, hiring an immigration lawyer in Oakville comes with certain advantages. First, you will avoid making mistakes in your application that could jeopardize your chances of getting accepted. Secondly, you will save time and get proper guidance & an understanding of how the immigration process works. At the law office of Matthew Jeffery, we have an almost perfect success rate helping our clients immigrate to Canada.
We offer help in a range of immigration services including immigration appeals, refugee claims, temporary visa applications, family class sponsorship, and economic business class immigration programs. We will start by evaluating your eligibility under the Canadian immigration laws. We will then go ahead and initiate the legal process. Expect to receive professional advice on the necessary steps you need to take to ensure all legal requirements are met.
We work with clients from around the world to immigrate to Canada. Matthew Jeffery is recognized in Oakville and throughout Toronto as an experienced professional in the immigration consulting community. We welcome you to take the free online assessment and begin the process of your immigration application.
Family Sponsorship 
Family sponsorship programs allow Canadian citizens and permanent residents to sponsor their family members, who include spouse, common law partner, dependent child, and parents and grandparents to immigrate to Canada as permanent residents. There are unique requirements that both the sponsor and sponsored person must meet in order to qualify for this program. Applicants will need to pass medical, criminal and background screening before the sponsorship application is approved.
Spousal Sponsorship Cases
A Canadian citizen or permanent resident may sponsor a legally married spouse to enter Canada. For the spousal sponsorship application to be successful, the applicant must provide a document that shows the marriage is legally recognized in Canada and the country in which it took place.
Read More
Common-Law Partner Sponsorship
You may be able to sponsor a partner who you've been living with in a marriage-like relationship for at least one year. You will be required to prove that you've been together for at least 12 months and that you are living in a marriage type commitment. The paperwork may include joint bank account details, proof that you share the same address and receipts that show joint ownership of household items.
Read More
Child Sponsorship
Permanent residents and citizens of Canada can submit a child sponsorship application to sponsor their dependent child for permanent residence. There are some basic requirements to sponsor a child to immigrate to Canada. The sponsor must sign a 10-year undertaking to be financially responsible for the child once he or she arrives in Canada.
Read More
Parental Sponsorship
A citizen or permanent resident of Canada who is 18 years old and above can sponsor a parent to gain permanent residency in Canada. To qualify for this program, the sponsor must be able to financially support the parent from the time they enter Canada. This includes providing for their basic needs like shelter and food.
Read More
Super Visas
Parents and grandparents of Canadian permanent residents and citizens may qualify for a super visa which allows them to make extended visits to Canada without having to renew their status each time. To qualify or a super visa, the applicant's sponsor must meet the economic threshold required and sign an undertaking that they will provide the financial support needed once the sponsored person enters Canada.
Read More
Permanent Resident Card Renewals 
When your permanent resident card needs to be renewed, the process of filing a PR card renewal can be confusing especially if you haven't been in Canada for the 5 consecutive years and you fear having not met the residency requirement. When you speak to our legal team, we can advise on the next steps to take when filing your PR card renewal application. We'll help you understand how to qualify for renewal even if you've been outside the country for a long period as a permanent resident.
Regular P.R. Card Renewals
Your PR card renewal process is likely to go smoothly if you have met the residency requirement. If you can prove that you've been in Canada for at least 2 years in the past 5 years and you have no admissibility matters, expect to get a new PR card valid for another 5 years.
Read More
Residency Appeals
If you receive rejection after submitting your PR card renewal application, you may appeal the decision. A good immigration lawyer can help you navigate the process of filing an appeal.
Read More
P.R. Card Renewals On Exceptional or H&C Grounds
A PR card may be renewed based on exceptional or humanitarian and compassionate grounds. In such cases, the applicant must prove that their failure to meet the residency requirement is due to a valid reason, which couldn't have been avoided. When you partner with a lawyer, you can get proper advice on how to approach such a situation.
Read More
Travel Document Applications
Before traveling, check if your PR card is almost expiring and begin the application beforehand. If your PR card expires while you're outside the country, you'll need to apply for travel documents in order to be allowed to enter Canada.
Read More
Express Entry Applications 
If interested in immigrating to Canada through any of the programs offered in the Express Entry system, the first step is to fill your online profile. The Express Entry profile provides details on your work experience, education, and language proficiency. Once you complete your profile, a point-based system is used to rank candidates and determine who among them would receive an invitation to apply for permanent residence.
Express Entry Profile
The Express Entry profile is simply a questionnaire that asks for different information depending on the program you'd like to apply for. In your profile, you will be expected to fill in details of your skills, work experience, language ability and education among others. If you meet the minimum requirements, your application will be placed in a pool with other candidates and ranked according to your qualifications.
Read More
Skilled Worker Applications
The Federal Skilled Worker program is available to foreign nationals who possess the relevant skills and work experience. If you fill your Express Entry profile and rank highly in terms of your level of work experience and skills, you may receive an invitation to apply for permanent residence through the Federal Skilled Worker Program. You will be given a maximum of 60 days to submit your application for permanent residence.
Read More
Provincial Nomination Applications
Foreign nationals who have extensive experience, skills and good credentials as well as a proper understanding of English or French languages, may qualify for a provincial nomination. It's important to prepare your application in advance for this nomination to ensure you get the permanent residence upon submitting it.
Read More
Canadian Experience Class Applications
Foreign nationals who have worked for a Canadian company for at least one year and have good language proficiency ratings can apply for permanent residence under the Canadian Experience Class.
Read More
Labour Market Impact Assessments
The job bank, offered by the Canadian government, allows employers in Canada to submit their job offers for foreign nationals to apply. Employers would need to obtain a Labour Market Impact Assessment from the Employment and Social Development Canada.
Read More
Temporary Residence Applications
A temporary resident visa allows you to enter Canada for a given period of time. Each type of temporary visa such as study permit or work permit has specific requirements which you need to fulfill in order for your application to be approved. Work with a lawyer to help you show the immigration authorities that your entry into Canada is justified.
Mr. Jeffery will give you the assistance you need with the temporary visa application to ensure the best chances of approval.
Read More
Citizenship Applications 
As a permanent resident of Canada, you will need to check if you've fulfilled the minimum requirements to apply for citizenship before submitting your application. Reach out to our law office for expert guidance if you need help with your citizenship application. Our immigration lawyers are highly recommended and can handle some of the most complex citizenship matters in Canada.
Citizenship Applications
To apply for citizenship, you must fulfill the residency requirement, which is proving that you've been physically present in Canada for at least 2 years within a 5-year period. There are of course a few exemptions that may apply.
Read More
Residency Questionnaires
Sometimes the citizenship authorities have doubts regarding an applicant's eligibility for citizenship. They may then request additional information to be supplied together with your application before the decision is made.
Read More
Citizenship Interviews
If there are matters that are still unclear after reviewing your citizenship application, the citizenship judge or citizenship officer may request for an interview. You need our expert guidance to prepare for this interview to enhance your chances of getting a successful outcome.
Read More
Citizenship Appeals
If the immigration authorities reject your citizenship application, you can still appeal to the Federal Court within 30 days.
Read More
Citizenship Revocation Matters
If your citizenship is revoked, submit an application to the Federal Court. Get professional help to handle any revocation matter as it could have serious consequences for yourself and the family.
Read More
Immigration Appeals 
Immigration appeal matters can be super complicated. That's why it's always advised that you seek professional help earlier on in the process. An appeal can be made after your permanent residence or citizenship application has been denied. We can help by preparing you for the appeal process. From filing the documents required to guiding you on the next steps, our lawyers will walk you through every step of the way.
Federal Court Judicial Review
If the immigration authorities reject your application, you have an option to appeal to the Federal Court within 15 or 30 days.  You may have more time to submit the appeal if you are outside Canada. Our lawyer can advise on what to do next depending on your unique circumstances.
Read More
Residency Appeals
Your permanent residence application may be denied because of the failure to meet the residency requirement. If this happens, contact our lawyers immediately. We have assisted many clients with a refused PR card renewal application. We can help you file an appeal within 60 days.
Read More
Sponsorship Appeals
As a Canadian citizen or permanent resident, your application to sponsor a child, parent or spouse may be rejected. You can appeal to the immigration authorities by submitting your appeal to the immigration appeal division within 30 days.
Read More
Misrepresentation Appeals
If found guilty of misrepresentation, you may face serious consequences like a removal order. You can appeal this finding to the Immigration Appeal Division within 30 days.
Read More
Removal Order Appeals
As a permanent resident, you risk being removed from Canada if you've just lost your status on the basis or criminality or misrepresentation. You may appeal this decision at the Immigration Appeal Division within 30 days.
Read More
Immigration Inadmissibility
Inadmissibility Cases 
Inadmissibility allegations are serious matters that need to be handled by a professional litigator. Speak to our immigration lawyer if you have been declared inadmissible to Canada on grounds of misrepresentation, criminality, or because of failure to meet the criteria of the Act. We come with years of experience in handling complex inadmissibility cases with an impressive success rate.
Admissibility Hearings
The Immigration Division of the Immigration and Refugee Board may convoke a hearing. This is often done to decide whether a foreign national or permanent resident is admissible to Canada.
Read More
Detention Review Hearings
When a foreign national is detained pending removal from Canada or another immigration process, he/she has a right to a hearing. The Immigration Division of the Immigration and Refugee Board presides over the detention hearings. During the hearing, a decision is made whether or not to release the accused from detention.
Read More
Rehabilitation
There are cases where the foreign national may qualify for rehabilitation, which provides someone with a criminal inadmissibility charge a chance to reapply for permanent residence. Speak to our lawyer who will help you evaluate whether you qualify for rehabilitation.
Read More
Temporary Resident Permits
Foreign nationals who are convicted of a criminal offence and therefore declared inadmissible to Canada may still not qualify for rehabilitation. In this case, an option that would allow such an applicant to enter Canada is by applying for a temporary resident permit. The applicant will just need to show that they have a compelling reason to enter Canada.
Read More
Humanitarian and Compassionate Applications
Another option to enter Canada is to have your case reviewed based on humanitarian and compassionate grounds. This is often the last resort when an applicant doesn't qualify for all other regular immigration categories.
Read More
Business Immigration Program 
There are several economic programs that enable Canada's provinces and territories to nominate their own foreign nationals to immigrate to Canada. To qualify for these provincial nomination programs, you must meet specific requirements Read More
Federal Self-Employed Program
This is an immigration category provided for entrepreneurs who would like to immigrate to Canada. This program allows different Canadian provinces to attract a new breed of foreigners who will contribute to the Canadian economy.
Read More
Entrepreneur Immigration
For entrepreneurs who would like to immigrate to Canada and perform various business activities, there are several programs available for them. Our immigration lawyers can assist in choosing an ideal program that you qualify for.
Read More
Investor Immigration Programs
Foreign investors with extensive experience are welcome in Canada. They can apply through any of the economic programs so long as they fit the minimum requirements. Some two popular immigration programs for foreign investors include the Manitoba Business Investor Stream (previously known as Manitoba Provincial Nominee Business Program) and the Quebec Investor Immigration Program.
Read More
Quebec Investor Program
This program is specifically for immigrants who would like to invest in Quebec. It is meant to attract foreign investors who would contribute to the economic growth of the province. Speak to our immigration lawyer to help you determine if you qualify for this program.
Read More
Work Permit 
When you apply for any of the immigration programs, you will still need to be issued with a work permit or work visa in order to legally work in Canada. Each Canadian province and territory has its own unique rules on qualifying for a work permit. Our lawyers can help you figure out which document is right for you and begin the application process.
Read More
Labour Market Impact Assessment
Canada's Temporary Foreign Worker Program (TFWP) is set-aside for employers; mostly smaller organizations that want to fill in a temporary skill or labour shortage. These job opportunities are often advertised to foreign nationals.
Read More
Intra-Company Transferee
Employers who are unable to undergo the Labour Market Impact Assessment (LMIA) process can hire employees outside Canada under the International Mobility Program (IMP).
Read More
NAFTA Work Permit
Citizens of the U.S, Canada, and Mexico can now enjoy flexible labour movement after the 3 countries signed The North American Free Trade Agreement (NAFTA), creating a North American trilateral trade bloc.
Read More
Significant Benefit Work Permit
This is a special permit that is only given to individuals who demonstrate to the immigration officers assessing their Significant Benefit Work Permit application that they will indeed contribute to the society and provide opportunities for citizens and permanent residents.
Read More
Study Permits
A study permit is an important document for anyone who wishes to study in Canada. Once you receive an admission letter to a Canadian school, the next step is to apply for this permit.
You'll need to provide relevant documents to the immigration authorities in order for your application for a study permit to be approved. For instance, you need to show that you have adequate funds to cater for the tuition as well as your living expenses as you study abroad.
The immigration authorities will assess whether you are likely to return to your home country at the end of your studies. They may choose to deny or accept your application for the study permit based on this.
If you need help applying for a study permit, our law office is here for you. We've worked with many foreign students who have been enrolled in different Canadian schools. We can help you realize your dream of studying in Canada.
Temporary Resident (Visitor) Visas 
Would you like to visit Canada for a short stay? Depending on the country you are visiting from, you may not be required to obtain a temporary resident visa. Certain countries are exempt from getting this document in order to enter Canada for a short stay. There are two main types of visitor visas: a single entry and multiple-entry visa.
To determine which type of visa you need, consider the length of time you wish to stay in Canada as well as the purpose of your visit. These are factors that the immigration authorities will also consider when assessing your application. The immigration officer will determine if you are likely to return to your home country when the visitor visa expires.  Read More
Business Visitor Visa
When you want to travel to Canada for business, apply for a business visitor visa. You may be exempt from this application depending on your home country. This visa allows you to conduct several business activities while on your trip to Canada.
Read More
Super Visas
This is a special visa given to parents or grandparents of a citizen or permanent resident of Canada. It allows the person to enter Canada for a more extended period without having to renew their visa each time.
Read More
Refugee Protection Claims 
If you would like to file a claim for refugee and asylum seeker protection, we can help. We will begin by assessing your situation to determine if you are eligible to file the claim. At our law office, we represent clients throughout the whole process of filing a claim. From filling out the forms to making sure they've been submitted on time and preparing for the hearing, there's no job that's too complex for our team to handle.
Please contact us for further information.
Filing Refugee Claims
Matthew Jeffery and his team can help Brampton clients throughout the process of filing a refugee claim. We know that many things go into making sure the refugee claim is successful. From making sure the forms are completed accurately to preparing the applicant for hearing, our lawyers can be of invaluable help. You can rely on our expertise to increase your chances of a successful claim. Read More
Refugee Immigration Appeals
If you are looking to appeal a rejected refugee claim, we can help. The Refugee Protection Division (RPD) of the Immigration and Refugee Board (IRB) decides refugee claims. They will decide whether to deny or accept the claim.
In the event where the RPD doesn't approve a claim, you can appeal to the Refugee Appeal Division (RAD) where a decision will be made whether to allow or deny the appeal. This is a paper appeal and most cases are decided without a hearing.
Read More
Pre-Removal Risk Assessment (PRRA)
Persons who face a removal order can apply for the PRRA, which is an application to remain in the country on the grounds that they are at risk of harm or persecution in their home country. Not every applicant who has received a removal order qualifies for this assessment. Our lawyers can assist in the PRRA process. Read More
Humanitarian Grounds
Candidates who do not qualify for permanent residence on any of the regular immigration programs may still apply based on humanitarian and compassionate grounds. At the law office of Canada, we can assess your case and determine if you qualify for this application. Read More
Refugee Appeals
If you suspect that the decision made by the Refugee Protection Division was unfair or wrong in fact and in law, you may appeal to the RAD (Refugee Appeal Division). Our lawyers can help you prepare for this appeal. Read More
Federal Court Appeals
Refugee claims once rejected by the Refugee Appeal Division may be appealed further to the Federal Court of Canada. This appeal needs to be submitted within 15 days. Get in touch with a lawyer immediately for assistance. Read More
We're Here to Serve You Better
Immigration Appeals Lawyer Oakville
Oakville, Ontario features a young and increasingly diverse population of nearly 200 000 residents, and Matthew Jeffery is proud to provide them with his expert legal advice on all matters regarding Canadian immigration and citizenship.
Thanks to its close proximity to the popular immigration destination city of Toronto, Oakville is experiencing increased growth through immigrants choosing to settle just outside of the increasingly-busy city. The area was established from a collection of traditional neighborhoods, of which many retain their individual character and charms.
With a long history of sporting and supporting the arts, Oakville is home to the Canadian Soccer League with the largest soccer club in Canada calling it home. It is also home to an annual Jazz festival which takes place each summer and several other events throughout the years. The most popular -and longest running- festival is the Waterfront Festival which began in 1982 and has returned almost every year since its inception, bringing arts and crafts, free concerts, nightly fireworks, food and drinks, and small amusement park rides to the people of Oakville.
An increasingly popular destination for young families entering the country, Oakville is small enough to feel safe and friendly and close enough to Toronto to offer everything a young family could want within a short drive of home.
For immigrants living in Oakville and seeking assistance or advice on any legal issue relating to their immigration status, there is no better place to go than the Law Office of Matthew Jeffery. Specializing in Canadian immigration law, Matthew Jeffery is the barrister and solicitor that can help you