Understand the Basics of the Dependent Child Sponsorship Program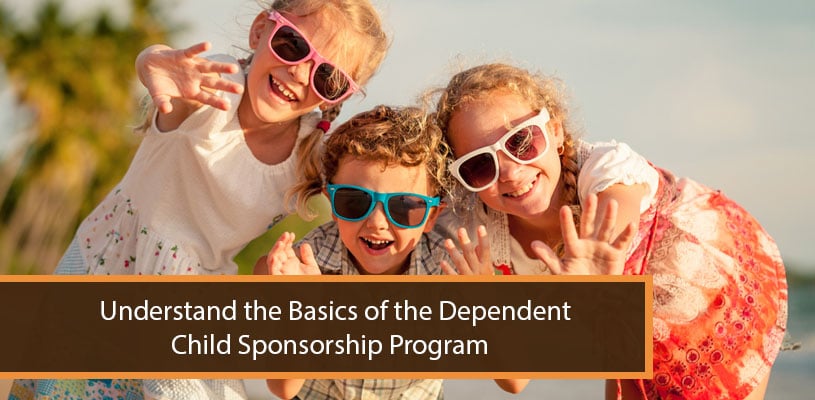 Family class sponsorship programs were developed to help reunite close family members in Canada. One of the streams of the family sponsorship program is the dependent child sponsorship. This program allows Canadian citizens and permanent residents to sponsor their dependent children to join them in Canada. Canadian visa officers consider such applications to be a priority when processing in a bid to meet the government's commitment to keeping families together whenever possible. Although processing times may vary depending on the number of applications that the immigration officers have to handle, family class applications are often given a high priority at the visa offices.
How to qualify to become a sponsor
In order to qualify to sponsor a dependent child, you must fulfill the following minimum requirements:
The person you intend to sponsor must be a member of the family class. In this case, the person must be your biological child or an adopted child.
You must be 18 years and older to sponsor a dependent child
You must be a Canadian citizen or permanent resident residing in Canada
If you do not reside in Canada, you must demonstrate to the immigration department your intent to live in Canada once the application is approved and the person becomes a permanent resident.
You must sign an undertaking. The undertaking contains your obligations as a sponsor. You are required to cater for the basic needs of the dependent child for a specified duration. If you sponsor a spouse or common law partner, you may also be required to fulfil the basic requirements of their dependent children.
There are also factors that may disqualify you from sponsoring a dependent child into Canada. They include:

If you have received social assistance in the past (this excludes assistance for disability)
If you have defaulted an undertaking
If you have failed to pay family support
If you have not been cleared of bankruptcy
If you have a history of having committed a criminal offense that resulted in harming a relative
If you are under a removal order
If you are detained in a jail or prison
Are you eligible to be sponsored?
A dependent child can be a child of your own, a child you have adopted or those of the person you are sponsoring. For a dependent child to be eligible to be sponsored, he/she must be a biological child or adopted child. The child could have been adopted outside Canada by a Canadian citizen or permanent resident living in Canada during the time the adoption took place. You may also sponsor a child whom you intend to adopt in Canada.
The child must be under the age of 19 (changing to 22 in October) and not be a spouse or common-law partner. To ensure your application for sponsoring an independent child is processed quickly, you must provide all the required supporting documents and ensure that all the applications are completely filled. You can request an immigration lawyer to assist you with the sponsorship application.
Additional Articles About Family Sponsorship