Sponsoring a Spouse from Mexico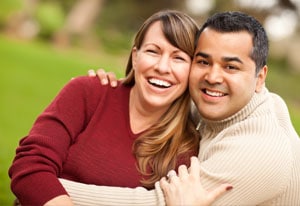 In Mexico, the marriage must be performed by the Civil Registry office in order to be considered legal.
You Need to Fulfil the Following Requirements in Order for the Marriage to be Performed in the Civil Registry Office:
-Submit a duly complete marriage application
-Submit copies of birth certificate (Mexican citizen)
-Apostilled Birth certificate that has been translated into Spanish (Canadian citizen)
-Special permit to marry in Mexico (Canadian citizen)
-Four witnesses
-Proof of planned parenthood lecture
-Prenuptial medical examination
-Photo and ID copies of both applicants
-Divorce or death certificate where applicable
Before sending these document to Civil Registry Office it is highly recommended to have a professional immigration lawyer to go through them. Even the smallest mistake can result is returned package, unnecessary fees or ban in worst case.
Gather Supporting Documents
To complete the sponsorship application, you need to gather all the supporting documents required in addition to the application forms in order to prove that your relationship is real.
Among the Documents that You will Need to Submit When Sponsoring Your Spouse from Mexico Include:
-Photos of your wedding
-Greeting cards that were exchanged
-Receipts of money sent to the sponsored person
-Phone records
There are many other documents that you may need to submit together with your application to prove that yours is not a marriage of convenience. Should you fail to submit the required documents, the IRCC may return your application unprocessed or even deny it because of lack of adequate proof that the relationship is real. That is why it's important to use an immigration lawyer who will facilitate the entire application process and ensure you have adequate and complete supporting documents sent with your application.
Medical Examinations
Applicants may be required to undergo certain medical tests in order to ensure they are not a threat to public health or do not become a burden to the Canadian government healthcare system. There is a list of doctors who are allowed to perform these tests required by the immigration department in Canada. If the tests are performed by a doctor who is not on the list, the application will be rejected. A legal expert can help you to ensure such areas of applying for spousal sponsorship are done as required by the immigration authorities.
How to Prevent Your Spousal Sponsorship Application from Being Rejected
Your spousal sponsorship application may be rejected if it contains untruthful or incorrect information. You should not include any inappropriate documents such as explicit pictures of you and your spouse to act as evidence of a genuine relationship. You should also not apply to become a sponsor if you have not yet divorced your previous spouse.
The best way to maximize the chances of your approval is to consult a professional if you are unsure of anything. A good immigration lawyer can facilitate the spousal sponsorship process.
Additional Articles: Sponsoring Spouse from Different Countries